"Laugh, cry & smack your forehead at their antics." Heiress, P.I. by @amandamahan
---
By tweeting this post, you can earn promotional tweets from me as part of the Amazon Tweet Exchange.
Details
here
.
---


Cover links to Amazon.com


Heiress, P.I.
Written by Amanda Mahan
Genre: YA, Mystery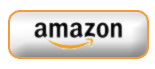 Heiress, P.I. is described as Veronica Mars meets Gossip Girl...


Meet Lucy Hansen. She's the richest teenager in the world – and possibly the shyest. She doesn't flash her business to the paparazzi as she's getting out of limos or send selfies while smoking salvia. No, Lucy hides behind her frizzy bangs, environmental causes and organic hemp-blend sweats.

Her one true friend (and secret crush) Holden is the poorest kid in Beverly Hills – and probably the scrappiest. He interns for a famous private investigator, and when he asks Lucy to help him crack a case, her life turns from tame to tabloid, from glum to glam, from private to private eye.

And when the trail leads directly to her hotel magnate father, it's up to Lucy to solve the case by infiltrating Hollywood's most elite and unwelcoming club: Celebutantes. Teens who are famous for, well… being famous.

Along the way, "LuHan" endures wardrobe malfunctions, fake romances, compromising videos-turned-YouTube hits, unflattering mug shots and – worst of all – a makeover.

Now Lucy has to save her father, dodge the paparazzi, and keep her IRL ID on the DL – all while maybe, almost, possibly having her first real kiss.

If you've ever read the tabloids and wondered, "What was she thinking?" then HEIRESS, P.I. offers one possible answer.




Adam L.'s Review
This book is a fun-loving, light-hearted look into a teenage private investigator's life (a-la Hardy Boys or Scooby Doo.) Lucy Hansen (LuHan) is a tree-hugging, bottle recycling, carbon minimalist who right from the get go wraps you around her finger and doesn't let you go.
Matched with her best friend (and wannabe boyfriend) Holden, they embark on adventure after adventure trying to crack a case he's working on, using an array of crazy gadgets.
Ms. Mahan writes realistic characters who make you want to laugh, cry, and smack your forehead at their antics, as they move through the story, eagerly taking the reader along for the ride.
As one who likes a mystery (but NEVER figures it out till the end), I kept trying to figure out who the bad guy was, only to realize that I was stumped at every turn, all the while laughing at Lucy's increasingly insane antics.
This book is a great read for older teens (Grade 10+), and adults who enjoy a break from the mundane. Ms. Mahan has crafted a book that promises a great adventure, and leaves you waiting to see what happens next.
Eagerly anticipating the next book - need to see if Lucy and Holden become an item! Thanks for a fantastic read. I really enjoyed it.
Review Disclaimer
: Book provided in exchange for an honest review.