Writing Tip: The Risk of Being a Good Student — guest post by @AnthonyOtten
Buffer
By Anthony J. Otten
Follow @AnthonyOtten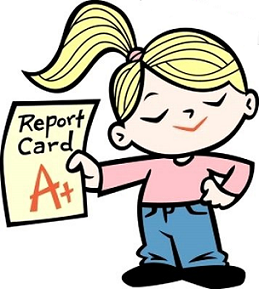 You remember the sacred writing process from grade school. Prewrite. Outline main topics and supporting details. Rough out a draft with intro and closing. And so on. For a first-time writer, these training wheels often prove helpful. But if we later decide to tackle a creative work like a novel, this prepackaged formula may hamper the joy of art rather than stoke it.
When we begin a complex piece in the thrill of creation, our first instinct is often to outline each event, each setting, each character – sometimes so obsessively that we strain to foresee what will happen late in our novels before we've even written the opening passage. If satisfied, this urge to sketch out everything beforehand usually makes it feel as if you're writing your book twice.
I've experienced this issue myself. Once, I was writing down my ideas for the scene in my current novel, the core event that would sear a lasting image of the book in my reader's mind – in this case, the burning of a mountain church by a mob of coalminers. My error was that I mapped out each twist in the scene down to the smallest nub – where each character stood at a given time, when the flames spread, when the antagonist arrived on horseback and entered the fray.
By the time I actually started typing, the details that had made me proud now seemed stale and perfunctory, as if someone else was dictating them to me. I finished it, but my creative muscles didn't get the pleasure of being tugged into the story's flow. I found myself resisting changes to the plot's preset course. I rejected wordplay that might've turned out great, but wasn't in the plan.
Here's a real plan for you: don't be the Honor Roll student this time.
Don't do your homework a week ahead of time.
Don't think you have to outline every nook and cranny of your story because you're terrified you'll drop off the end of an unfinished sentence. Plunge into the messy joy of not knowing what will happen. Remember, messes are the reason that revision exists. If inspiration for a scene strikes prematurely, then note it down as I should have with my book: "church burning." But don't yet reveal to yourself who's holding the match. Or who's trapped inside.
---
A little more about Anthony
Anthony Otten has published work in the Louisville Review, the Short Story America anthology, and the freelancer newsletter Funds for Writers. His novel Cedar of Lebanon was a finalist for the Southwest Writers Literary Novel contest. His fiction has won first prize in contests held by Columbia College Chicago and the Appalachian Heritage Writers Symposium. He lives in Erlanger, Kentucky, and attends Thomas More College.