How our New Ad Space Works
Buffer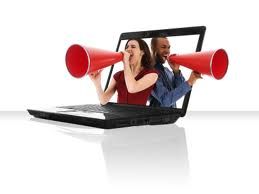 All of our upcoming advertising packages (for authors) come with one or more areas of Ad space on this blog. The more expensive the ad package, the more ad space you get.
There are three areas of ad space: left side bar, right side bar, and top banner. Here's a little info for each of them.
Left Side Bar
The top three books on the left sidebar are being reserved for paying advertisers. (What becomes of the slots further down has not been decided completely.)
Each of the book covers link to their Amazon page, and which slot your book falls in will be based upon the package (the amount of money spent).
A different book is randomly shown with each page view. I have not decided how many books I will allow in each slot. When I consider the slot full, I'll start replacing the older books with newer advertisers.
Even the cheapest ad package gets a book cover ad in this section, allowing authors with a very small marketing budget to get some exposure for their novel.
Right Side Bar
For those who would like to spend a little more (but still a reasonable amount), they will get their book listed on the right side bar. As with the left side bar, books will stay in the mix until I decide the slot(s) are full and begin to replace the older ads with newer ones.
Top Banner
The top banner section measures 1,000 pixels wide, which is larger than any other typical ad online, giving the advertiser a tremendous amount of real estate to work with.
The author is willing to supply the artwork, or I can throw something together really quick. I'm no graphics guru, but since I don't charge any extra, it's all good, right?
This space has a special feature which is not shared with the rest of the ad spaces: each advertiser gets exclusive time as being the only showing ad. The number of minimum page views is based upon the package purchased.
For example, a package comes with 500 guaranteed page views. The ad is put in place near the end of one day. The guaranteed page views don't start until the following day at midnight. When 500 page views are reached, the day is finished with the same ad, and the following day (or right before the day starts) either the next exclusive ad is shown or the space is reverted back to the random pattern, giving everyone a chance to be displayed well beyond the guaranteed page view count.
The areas shaded in gray in the following picture show where each of the ad spaces are located.