"Pages practically turn themselves." Frosted Shadow by @NancyWarren1
---
By tweeting this post, you can earn promotional tweets from me as part of the Amazon Tweet Exchange.
Details
here
.
---


Cover links to Amazon.com


Frosted Shadow
Toni Diamond Makeup Mysteries
Written by Nancy Warren
Genre: Mystery, Romantic Comedy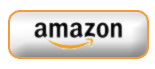 There's nothing pretty about murder.


Meet Toni Diamond, make up artist to middle America. She's also got a nose for trouble and a passion for solving mysteries. Imagine Columbo in a lavender suit. She never met a woman who wouldn't look better with a little help from the Lady Bianca line of cosmetics. But don't be fooled by appearances. Underneath the fake diamonds and the big hair is a sharp brain and a keen eye that sees the details as well as the funny side of life.

When a Lady Bianca sales rep is murdered at the annual convention in Dallas, Toni is the one who notices things that some people, like sexy Detective Luke Marciano, might easily miss.

Only someone who understands as much about how to make appearances deceiving could see into the mind of this killer -- a murderer who wants to give Toni a permanent makeover. Into a dead woman.




Roberta P.'s Review
This novel reads so airily and smoothly, the pages practically turn themselves. Ms. Warren has a lovely economical style; the prose is not weighted down with characters' convoluted wonderings and examinations of thoughts. Simple statements and naturally flowing dialogue render the entire work a beautifully crafted cosy [if I understand the correct meaning of that]. I read it in one sitting, uttering an "Ah!" at the end, in regret it was over and pleasure that I had read it.
As a rule, I note any formal-style issues in review—mostly because I'm pedantic and can't help myself. So . . . Double hyphens rather than em or en dashes, and were inconsistently styled. Some commas missing before names of addressees—[a fictitious example, not taken from the novel!] "Let's eat Grandma," rather than "Let's eat, Grandma." Lastly—and most importantly considering the overarching storyline—the spelling of "makeup" varied: "makeup", "make-up", and "make up". "Makeover" also was inconsistent, with at least one "make-over".
But enough of negatives. I enjoyed this novel immensely. I won't rehash the plot [the blurb covers all that a potential reader needs, and I would regret slipping with a spoiler].
Toni Diamond is a heroine to be admired: smart, independent, funny, flawed, and courageous; a woman who has come from nothing and is intent on building an empire for herself as a cosmetic sales rep. Is makeup frivolous? Yes . . . and no [she writes, hugging her Maybelline Great Lash protectively to her]. Women—and men, for that matter—prefer to put their best face forward; we merely don't like to brag too much about the machinery of doing that. Ms. Warren's novel, on the other hand, proudly celebrates that machinery in the over-the-top world of sales reps hawking the fictitious Lady Bianca beauty line as the backdrop to an intriguing murder mystery.
There is a constant sense of colour—the writing is brightly painted with it. Maybe there were a few too many beauty tips tossed into the narrative, but they suited the story . . . and I learned a lot [so thanks, Ms. Warren!]. And at the heart of the novel is a wealth of clever words and nuance, with many hilarious lines—many of which were literal LOL moments—too numerous to list here. The chapter lead-in quotes are excellent in lieu of chapter titles, giving the reader a pithy image of what's to come. And the climax builds and peaks with precision, wrapping up the novel with no unnecessary lingering—and at the big reveal, I was still a bit unsure who the murderer was.
With glittering fake diamonds and big hair and tongue-in-cheek descriptions of same, Ms. Warren puts an unadorned human face on the cosmetic. And it's awfully pretty.
Review Disclaimer
: Book provided in exchange for an honest review.