"An exciting quick read." Dead Like Me by @MillerMystery #mystery #bookreview
---
By tweeting this post, you can earn promotional tweets from me as part of the Amazon Tweet Exchange.
Details
here
.
---


Cover links to Amazon.com


Dead Like Me
Detective Kate Springer Series
Written by Kelly Miller
Genre: Mystery, Crime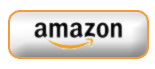 "Dead Like Me" was named a semi-finalist in

The Kindle Book Review's 2013 Best Indie Book Awards Competition.



On edge after a two-week mandatory leave, Homicide Detective Kate Springer is blindsided when she discovers she shares a link with Tampa's newest murder victim. A troubled teen found strangled and dumped in a remote part of town. The bond between them threatens to expose Detective Springer's past—a past she's been hell bent on keeping secret. When the killer finally emerges from the shadows, Kate's secrets aren't the only thing on the line. So is her life.






Belinda F's Review
This is a fast paced, page turner in the style of a TV police drama. It's easy to read but not very challenging. The sort of book you would enjoy for an evening read but then put down, go to sleep and forget about.
What I liked about this book was that it was clearly well researched and that I never once considered not finishing it. What I didn't like was that the characters felt under developed and there were a number of holes in the plot that left me with 'Really?' on the tip of my tongue - for example the fact that she never mentions the face of the victim is really similar to herself at that age - why doesn't she? I'm sure I would have immediately gone 'Wow that could have been me at that age, what a coincidence'!
Kate Springer is a potentially great central character. She has a lot of baggage to deal with but, in fact, there was so much baggage that it was impossible to believe that it had not had a big impact on her life and work before this point. I felt as though she could have been a fantastic read, a Lisbeth Salander, but that her past was presented too readily and not eased out as part of the plot, part of her actions - (for example we're told she can't hold down relationship because of what has happened to her - it would have much more interesting to watch that in action and draw our own conclusions).
One of the main problems I had with the plot was that I guessed the identity of the murderer almost as soon as he appeared. I never doubted that I was correct and was proved so. I don't want to give the ending away by saying why but to me it was obvious which was a spoiler in itself. It felt a bit formulaic and without the twists that would have made it more interesting.
I think this is a good first effort - an exciting quick read but it left me feeling that it could have been so much more.
Review Disclaimer
: Book provided in exchange for an honest review.