"Discovery of the killer threw me for a loop." Stalking Season by @maryannwrites
---
By tweeting this post, you can earn promotional tweets from me as part of the Amazon Tweet Exchange.
Details
here
.
---


Cover links to Amazon.com


Stalking Season
Seasons Mystery Series
Written by Maryann Miller
Genre: Mystery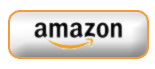 In this second book of The Seasons Series, Homicide Detective Sarah Kinsgly and her partner, Angel Johnson, are pitted against another uncanny killer while still struggling to feel like real partners. Neither wanted the pairing in the first place, and it isn't getting any better.

A young girl is killed in a cheap motel, and when her identity is discovered, an influential Dallas businessman brings the heat down on the department. It isn't easy to work under the thumb of the mayor and the police commissioner, and it doesn't help that Lieutenant McGregor has his own issues with the brass.

The investigation takes the detectives inside an exclusive gentleman's club, a prestigious private school, and leads to a killer that surprises them all.

Stalking Season is a police procedural in the vein of the acclaimed 87th Precinct Series by Ed McBain, (Evan Hunter) and has been called "Lethal Weapon" with female leads set in Dallas.


Adam L.'s Review
I was worried with Stalking Season being the second book in the series, as frequently the reader has a lot of catch-up to do. I found myself struggling to remember characters for the first half of the book, but the story had piqued my interest enough to continue, and the issues between Sarah and Angel gave enough backstory to get me most of the way caught up.
Ms. Miller weaves a setting where you are immediately immersed - from the linoleum floors and cacophony of the Police Station to Sarah's apartment with Cat - I could see, hear (and smell) each of the locations the reader visits along with the Detectives.
The procedural parts of the book were realistic, and I found myself rooting more and more for Sarah and Angel as they worked through their history to forge a bond of trust.
The red herrings were believable, and the discovery of the killer threw me for a loop. I was cheering when the killer was caught, and Ms. Miller is adept at putting real human emotion in her characters.
I would recommend this book to anyone who enjoys a great mystery tale. A definite change to the usual fare, and I am eager to see what happens with Sarah Kingsley and Angel Johnson as they work out their differences and continue to catch the bad guy. Thank you for a good read.
Review Disclaimer
: Book provided in exchange for an honest review.