"Humorous, sexy, and unique." See You in Hell by @DemelzaCarlton #paranormal #comedy
---
By tweeting this post, you can earn promotional tweets from me as part of the Amazon Tweet Exchange.
Details
here
.
---


Cover links to Amazon.com


See You in Hell
Mel Goes to Hell
Written by Demelza Carlton
Genre: Paranormal, Dark Comedy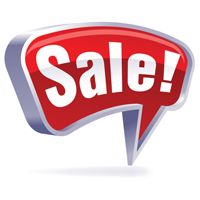 A devilishly hot CEO.
The angelic new office temp.
A match made in Heaven or Hell?
Melody Angel takes a job as a temp at the HELL Corporation. Surrounded by eternal bureaucracy gone mad, demons who love making life miserable, and dying for a decent coffee, it may take a miracle for Mel's mission to succeed. She must find out what evil plans Lucifer and his minions have in store and stop them, using any means necessary.
Adding trouble and temptation to Mel's job is Luce Iblis, the damnably hot CEO, who has set his smouldering eyes on the new office angel and he's determined to claim her, body and soul.
Can ultimate evil and angelic perfection
escape a limbo of desire and
find a paradise of their own?
Mel Goes to Hell series
See You in Hell (#2)

Mel Goes to Hell (#3) - to be released in July 2014
An excerpt from
See You in Hell
.
Here's what
Fans are saying
"*****5 -Funny, Unique & Engrossing- Stars***** Funny as hell - an awesome read"
- Bookworm Betties
"Love, Love, Loved this story. Ms. Carlton has written a story that is humorous, sexy, and unique."
- Page Princess
"Light hearted horny fun"
- Gemma Farrow
"So freaking funny"
- Cruising Susan Reviews
"One hell of a funny read. I love me some Luce."
- Love N. Books
"Forget thinking it's your run of the mill, angels versus demons story. Just wait till you hit the scene with the coffee maker"
- Rachel, The SubClub Books
"The right amount of sexy"
- Johanna
"The chemistry between the two...I feel the heat from hell off the pages"
- Carey Decevito, author of
The Broken Men Chronicles
"It makes you feel so wrong but you can't help it"
- The Two Brains of Book Reviewers
"A very unique read on Angels and Demons. I loved this book"
- Pamaceeve's Blog
"The ultimate forbidden love"
- Talk Supe
"Mel needs more books. I give See You in Hell 5 books!!"
- I Feel the Need, the Need to Read
"Luce definitely grows on you"
- Ginger Gelsheimer, author of the
Aurora Conspiracy
series
"Smoking hot gals and attractively seductive guys!"
- Daniel Greathead, author of the
Half-Light
series
"Cute but captivating"
- Platypire Reviews
"A stroke of genius"
- Mary Rose Styles
"A funny battle of good versus evil"
- KT Book Reviews
"The corrosive force of love at work"
- Dean C. Moore
"I laughed out loud quite a few times (much to the scared observance of onlookers on the train)"
- Syndrium
Author Bio
Demelza Carlton
Demelza Carlton has always loved the ocean, but on her first snorkelling trip she found she was afraid of fish.
She has since swum with sea lions, sharks and sea cucumbers and stood on spray-drenched cliffs over a seething sea as a seven-metre cyclonic swell surged in, shattering a shipwreck below.
Sensationalist spin? No - Demelza tends to take a camera with her so she can capture and share the moment later; shipwrecks, sharks and all.
Demelza now lives in Perth, Western Australia, the shark attack capital of the world.
The Ocean's Gift series was her first foray into fiction, followed by the Nightmares trilogy. She swears the Mel Goes to Hell series ambushed her on a crowded train and wouldn't leave her alone.