"Interesting and intriguing" The Spring and Autumn Murders by @LauraSeeber #bookreview
---
By tweeting this post, you can earn promotional tweets from me as part of the Amazon Tweet Exchange.
Details
here
.
---


Cover links to Amazon.com


The Spring and Autumn Murders
Written by Laura Seeber
Genre: Historical Mystery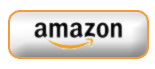 Set in a time of uneasy peace and opportunistic alliances in ancient China, The Spring and Autumn Murders tell the story of three friends, Hai, Lei and Zian. With a friendship forged in military training and battle, they are sent from their home kingdom of Zhou to a village in the northern area of Jin to help patrol the border against barbarians from the surrounding mountains under the direction of Lord Nianzu, the local magistrate.

It appears to be a normal assignment, but the three friends soon discover that nothing about this new detail is routine.

While Hai and Lei make their first nightly patrols in the area, Zian is surprised in camp by a panic stricken, bloody Hua, fiancé of their employer's son. Zian sets out to find his comrades, and returns with them, only to find Hua missing, and mercenary soldiers riding into their camp intent on finding the murders who have terrorized the village below, killing to only son of Lord Nianzu.

Now it's a race to find Hua and the truth between the three friends, the military that is chasing them, the grief stricken Lord Nianzu, and the real killer, who each have their own motives for finding the girl.

The trails lead each group through quite a number of surprises, uneasy alliances, the ever present spirit world, and more bloodshed to find the truth that sometimes even the most quiet of villages hide the darkest secret imaginable.


Walki's Review
Laura Seeber, being a lover of mysteries and history, sets her novel during the end of the Spring and Autumn Period of Chinese history (480 B.C.). It is a time of uneasy peace and opportunistic alliances. Three friends and soldiers, Hai, Lei and Zian, find themselves caught in the middle of a murder investigation shortly after arriving in the northern area of Jin, where they are meant to patrol the border against barbarians.
After a dinner at the local magistrate's house, they have barely time to set up camp, that Sargeant Kai and his men arrive and attempt to arrest Zian for the murder of the local magistrate's son and his fiancée. But, the fiancée, Hua, is still alive and on the run from the murderer.
This is a tale of strong friendships and openmindedness. It is written from several points of view. At times we see the story unfolds through Kai's eyes, other times Zian's and Lord Nianzu's (the local magistrate), and also Hai's when the soldier decides to investigate and prove his friend's innocence. It is interesting and intriguing to follow their diverse trains of thoughts from one event to the next.
While I quite enjoyed Laura Seeber's novel, I found the plot well developed and well paced, I decided to give it only three stars because too many typos jumped at me while I was reading.
Review Disclaimer
: Book provided in exchange for an honest review.