"Dramatic and thrilling climax" Dead Like Me by @MillerMystery #bookreview
---
By tweeting this post, you can earn promotional tweets from me as part of the Amazon Tweet Exchange.
Details
here
.
---


Cover links to Amazon.com
Dead Like Me
Detective Kate Springer Series
Written by Kelly Miller
Genre: Mystery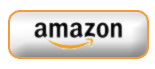 "Dead Like Me" was named a semi-finalist in

The Kindle Book Review's 2013 Best Indie Book Awards Competition.



On edge after a two-week mandatory leave, Homicide Detective Kate Springer is blindsided when she discovers she shares a link with Tampa's newest murder victim. A troubled teen found strangled and dumped in a remote part of town.

The bond between them threatens to expose Detective Springer's past—a past she's been hell bent on keeping secret. When the killer finally emerges from the shadows, Kate's secrets aren't the only thing on the line. So is her life.






Roberta P.'s Review
I'm jealous of authors who convincingly write police procedurals. Conveying technical information without either A: boring the reader or B: insulting the reader, is a difficult task, and I do not envy such authors the monumental task.
Ms. Miller did an excellent job of walking that line in this novel. Sure, there were a couple of moments where I thought "Wouldn't a coroner say 'lividity'?" or "That bit of conversation came across as somewhat stilted." And there was one actual "As you know, Bob," moment. But these moments were neither tragic nor terrible, and I breezed by them with no concern.
The deeper I went into this novel, the more it held me. I didn't always like the character of Detective Kate Springer – didn't always like her choices, and sometimes found her a little bit of a bitch. But the way in which Ms. Miller peels off her layers had me empathising with the character, and I found myself forgiving Springer for everything that annoyed. She's strong. She's smart. She's a survivor.
Coming off imposed leave for a justifiable shooting, Springer is thrown right into a homicide investigation, wherein the thirteen-year-old victim is a dead ringer for Springer at that age. As Springer [in first person narrative] reveals her own history as a victim of a pedophile, I marvelled at the ability of such people to move on – to recover – from such a past. The answer is: Not all do.
Ms. Miller makes no excuses for her protagonist, yet when Springer makes a move, the reader [under the author's careful guidance] understands the why of it. There is angst, but not overwrought. The character is mature, still battling demons, but constantly growing. Winning. And as the novel built to its dramatic and thrilling climax, I rooted for Springer one hundred percent.
Review Disclaimer
: Book provided in exchange for an honest review.