#Follow these Masquerade Train passengers. Join the train to get more followers yourself.
---
By tweeting this post, you can earn promotional tweets from me as part of the Amazon Tweet Exchange.
Details
here
.
---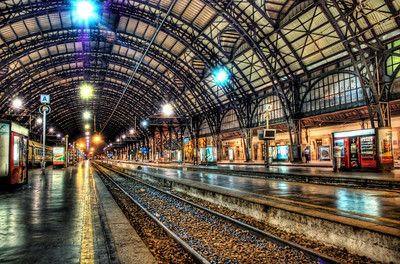 To board the Masquerade Train
Follow @imagechaos
— Sci-fi writer and digital creative
Follow @Sachula
— Urban Fantasy/Paranormal Author who loves vampires
Follow @mrszoomby
— Aussie horror and paranormal writer
Follow @DameMargo
— book blogger, goodreads menage moderator
Follow @winterbayne
— sci fi paranormal romance writer and nerd
Follow @JenEroticaFl
— writing erotica on the beach
Follow @thecrisisnovels
— Supervillain and fantasy writer
Follow @StevenSheeley
— Post-Apocalyptic writer
Follow @blmaddox
— Masquerade obsessed writer
Follow @flaxroots
— Award-winning writer, writing from New Zealand
Follow @sgatlantisrulz
— I am a housewife who enjoys reading.
Follow @karenmbryson
— Romance writer
Follow @aeternumdesigns
— Book Cover Designs
Follow @SharedSkies
— Artist turned writer, first novel.
Follow @JilynM
— Reviewer
Follow @kandiliotis
— science fiction writer
Follow @AJWaltersAuthor
— Contemporary romance author with a twist, aims to please!
Follow @leighkhunt
— Thriller writer
Follow @sefairfax
— Romance and women's contemporary fiction writer
Follow @dr_tonelli
— Psychologist, self-help author
Follow @lrhouseman
— Boomer fiction' novelist
Follow @The_GrayTower
— fantasy writer
Follow @Sandi_Baughman
— mystery writer
Follow @jtpattenbooks
— Author of Safe Havens black ops series
Follow @CSWCLynn
— Political Intrigue Author
Follow @KeeperWisdom
— Author of Historic Fantasy novel
Follow @MarlaAMadison
— Suspense writer
Follow @pt_macias
— I love writing about drama, suspense, romance, passion, and intrigue.
Follow @NissysBooks
— Romance Novelist
Follow @SJMagner
— Writer of Stuff, Doer of Things
Follow @Wagnersgot
— Author of historical and contemporary fiction
Follow @dawnrigger
— Scifi writer, mayhem maven, cat custodian
Follow @TheDamnBeast
— Sci fi/Fantasy author, metal singer, gaming journalist.
Follow @tajhmahal1
— Business analyst/strategist
Follow @deaubreydigest
— horror, urban fantasy and steampunk LGBTQIA author from Ohio
Follow @ADEllisAuthor
— Independent author of contemporary romance, mother, wife, teacher
Follow @AWExley
— fantasy/historical and steampunk author
Follow @MCSimonWrites
— writing between lines... that's my genre :-)
Follow @kscottlewis
— fantasy writer
Follow @RobertsoKing
— paranormal romanc author
Follow @MyBFL
— book reviewer & blogger
Follow @danielpdouglas
— Thriller and Sci-Fi Novelist
Follow @RenataSuerth
— A 'foxy Czech' who penned THE WIG books
Follow @ReeceEvhans
— YA paranomal/romance writer
Follow @ficgal
— random writer
Follow @jordanchick123
— thebest
Follow @janspringer
— Bestselling Erotic Romance Author
Follow @susielindau
— Writer, photographer, artist, and Wild Rider
Follow @akmamma
— Cabin Goddess - Alaskan Cabin Dwelling Book Blogger
Follow @AuthorRJBelle
— Fiction Author
Follow @LGStorygirl
— Fiction Author
Follow @klingemann32
— R.J. Belle's Boy Toy
Follow @keloveveryone
— Book Reviewer and Blogger
Follow @harbinger451
— Dark genre writer, illustrator, webmaster and epublisher
Follow @writezalot
— Young Adult Fantasy Author, lover of geeky stuff
Follow @bretaswan
— The Ticking Realm - Paranormal Fantasy Romance
Follow @hibernauts
— YA fantasy author
Follow @janetwellington
— Romance author. Heart-centered, powerful, transformational stories.
Follow @EchoFoxBooks
— YA epic fantasy author
Follow @ByVictoriaJ
— romance author, poet, and filmmaker
Follow @ByVictoriaJ
— I write, I blog, and I make short films.
Follow @yeahbooksblog
— Yeah Books! Book Reviews and Promotion