"Absolutely riveting!" Dark Rift by @The_GrayTower #fantasy
---
By tweeting this post, you can earn promotional tweets from me as part of the Amazon Tweet Exchange.
Details
here
.
---
Don't forget to enter the
MASSIVE GIVEAWAY


Cover links to Amazon.com
Dark Rift
The Gray Tower Trilogy
Book 2
Written by Alesha Escobar
Genre: Historical Fantasy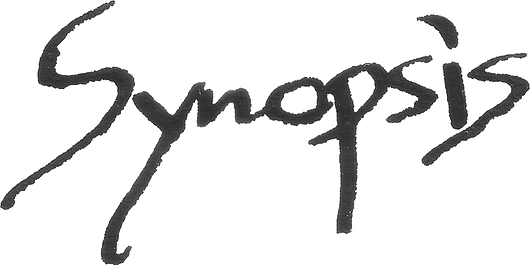 A Time Wizard who will be the damnation of many...
The world already suffers a bitter taste of hell on earth, in a World War II where Nazi warlock vampires battle with Gray Tower wizards in the streets of Europe and in the shadows.
The Gray Tower, in its quest to stabilize a world that hangs on a delicate balance, has issued an order: Kill the Drifter.
Isabella George, an alchemist trained by the Tower, knows the identity of the Drifter and refuses to go through with it, because it hits too close to home. Instead of executing the Drifter, she protects the Time Wizard at all costs and ensures that the power to control Time never falls into the wrong hands. She sets out to lift the severe decree of the Gray Tower, and prove to the Master Wizards that the Drifter is the only way to win the war.
As Isabella unmasks traitors and embraces unlikely allies, her greatest danger may lie in her own heart--from the brutal desire for revenge, to the crushing guilt she carries...and the dangerous passion she tries to deny when she's with one man in particular.
As she attempts to sort things out both in her heart and head--and not mix up the two, a figure from her past comes along and makes an enticing offer to solve all her problems. The only payment required is her soul.
An excerpt from
Dark Rift
Here's what
Fans are saying
Absolutely riveting!
I came upon Alesha's book and gave it a chance and wow I was blown away! I gave a review about her first book which stated I was expecting a "run of the mill nazi fantasy" by which I meant, world war 2 is such a big scope to write about where the whole world was in-play and then throw an intricate magical world on top of that,well to make it all believable is a feat which master storyteller's salivate at the thought of!
Take that and throw some of the best written action scenes I've read which start from the moment you begin and a fast paced writing style that reads like a wonderful movie and I'm completely hooked! Alesha now has a dedicated fan! After reading the first book I knew I would love this one and I wouldn't be able to stop reading until it was done, that is an understatement, I read Dark Rift in less than two days,which for me is a record. I eagerly await the finale!
Give this series a shot, if your a skeptic get the sample if it doesn't grab you right away, well your just weird and I don't want to know you.
Escobar Enchants Again
With series books, I'm not always as impressed with sequels as with the opening book, never really. But Escobar brings it in Dark Rift as much as she did in The Tower's Alchemist, if not more so. Now that the stage and characters are set, Escobar lets loose a torrent of thrills, suspense, magical espionage and close calls. Miss George doesn't get a moment's relaxation, as her very being is an imagined threat to almost everyone she meets.
Escobar merges fantasy, historical accuracy and time travel even more intricately in the second installment than the first.
This thrilling second installment is complex, expertly created and non-stop. I stayed up much too late to find out how Isabella was going to save herself, her friends and her family, and also keep herself shielded from evil.
I highly recommend readers pick up the FREE first book in this trilogy. Once they do, they will not be able to help buying the second, and once the second draws them in even more, they are hooked, as I am.
Check out
Books 1 and 3
Both books link to Amazon.com, and the first one is FREE.
Enter to Win
Lots of Prizes
a Rafflecopter giveaway
Author Bio
Alesha Escobar
Who am I? I'm a lover of good stories, of biting sarcasm and chocolate. I write fantasy and urban fantasy, with a dash of romance and humor mixed in.
"The Tower's Alchemist" is my debut novel, followed by "Dark Rift." The final book of the trilogy, "Circadian Circle," is available now.
Please connect with me via Twitter, Facebook, and my website (
www.aleshaescobar.com
) to receive updates and access to special offers.