"Absolutely a five star read" Ocean's Justice by @DemelzaCarlton #fantasy
---
By tweeting this post, you can earn promotional tweets from me as part of the Amazon Tweet Exchange.
Details
here
.
---
You could win!
Win a copy of Ocean's Justice
at the bottom of this post.


Cover links to Amazon.com
Ocean's Justice
Turbulence and Triumph Prequel Series
Book 1
Written by Demelza Carlton
Genre: Fairy Tale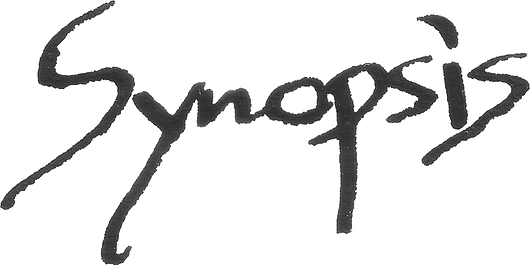 Cast adrift on the Indian Ocean, eighteen-year-old Maria is saved by the crew of the steamship Trevessa.

She can't tell them her tragic tale, so the superstitious sailors make up their own stories - and some would sacrifice her to the seas to save themselves from the coming storm.

Scottish engineer William McGregor boarded the Trevessa in search of adventure. He finds a crew convinced their ship is cursed, as he fights to protect the mysterious girl and bring her safely to shore.

When the sharks start circling and the storm closes in, are sirens more than just a myth?
An excerpt from
Ocean's Justice
Here's what
Fans are saying
A unique story filled with intrigue!
There were a lot of things that made this book unique, starting with a main character who can't speak English and therefore barely says a word. Somehow this works perfectly, and that's a huge credit to the author. Maria still comes across as a strong character, her thoughts and feelings are relayed to the reader and even though she doesn't understand the words, other characters still talk to her, giving the reader a perspective on Maria's story that the woman herself doesn't have.
With small parts of Maria's past weaved into the story, the reader is given just enough information to suspect she has a dark secret. It was this concept that propelled me forward and in the end when I finally discovered the truth, I wasn't disappointed, in fact it just left me wanting more!
Demelza spends a lot of time researching for her work and this definitely shows. The description of life on a boat adds credibility to her story, but it's done in such a way that you don't even notice it.
Absolutely a five star read!
You won't be able
to put this book down
Demelza Carlton is an amazing author and she has a new big fan. Ocean's Justice is the first book that I have read written by Demelza and I was hooked from page one. The excitement starts with the first page and never stops. I read this book in one sitting and can't wait to start book 2.
Maria is a fascinating character, watching her learn how to communicate with these people and how she would handle some of the dangerous situations she was faced with was mesmerizing. I cheered for Maria as she overcame all the obstacles placed before her, rejoiced as she fell in love and cried when she lost that love. You will love this series and like, me will become a fan of Demelza's work.
The only sad thing is that my family will have to fend for themselves because once I start book two, I won't be cooking or doing laundry until book three is finished. Do yourself a favor and buy all three books now so you won't have to stop and purchase book 2, Ocean's Trial and book 3, Ocean's Triumph when you finish this novel.
This review would be longer as I am so in love with this series but I really need to see what is happening to Maria in Ocean's Trial. Once you read this book you will understand. What are you wating for?? Stop reading reviews and buy these books. You will not be sorry although your family may not get fed. Gotta go, Maria is waiting.
Check out the rest of the series
Books 2 & 3
Both covers link to Amazon.com
All 3 books are on sale for 99¢ each.
Author Bio
Demelza Carlton
Demelza Carlton has always loved the ocean, but on her first snorkelling trip she found she was afraid of fish.
She has since swum with sea lions, sharks and sea cucumbers and stood on spray-drenched cliffs over a seething sea as a seven-metre cyclonic swell surged in, shattering a shipwreck below.
Sensationalist spin? No - Demelza tends to take a camera with her so she can capture and share the moment later; shipwrecks, sharks and all.
Demelza now lives in Perth, Western Australia, the shark attack capital of the world.
The Ocean's Gift series was her first foray into fiction, followed by the Nightmares trilogy. She swears the Mel Goes to Hell series ambushed her on a crowded train and wouldn't leave her alone.
The suggested reading order for each series is as follows:
Turbulence and Triumph series:
Ocean's Justice
Ocean's Trial
Ocean's Triumph
Ocean's Gift series:
Ocean's Gift
Ocean's Infiltrator
Water and Fire
Ocean's Depths (to be released in late 2014)
Nightmares Trilogy:
Nightmares of Caitlin Lockyer
Necessary Evil of Nathan Miller
Afterlife of Alanna Miller (to be released late 2014)
Mel Goes to Hell series:
Welcome to Hell
See You in Hell
Mel Goes to Hell
To Hell and Back (to be released in 2015)
If you'd like more information about the background behind her books, you can visit her website at:
demelzacarlton.com
You could win!
Win a copy of Ocean's Justice
a Rafflecopter giveaway