"White-collar crime, espionage, drama, and romance" Operation Owl by @LaylaTarar #review
---
By tweeting this post, you can earn promotional tweets from me as part of the Amazon Tweet Exchange.
Details
here
.
---


Cover links to Amazon.com
Operation Owl
Beyond Fairytales
Written by Tara Quan
Genre: Romantic Suspense, Espionage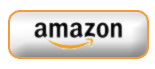 Five years ago, Maya Jain kissed her best friend only to have him run out of her dorm room and leave the state. When he shows up in Washington, D.C., a wanted fugitive sought after by every branch of the US government, she can't bring herself to ignore his plight.

As their physical relationship picks up where it left off, she decides it's time to make him see her as more than the bespectacled, bookish girl he once called "Owl."

After being accused of espionage and treason, Zack Strong needs a forensic accountant to help clear his name. Not knowing who he can trust, this white-hat hacker has no choice but to ask his former best friend and math tutor for help. Together they unravel a cyber conspiracy at the Barn, an NSA facility tasked to intercept electronic communications.

But as they traverse the nation's capital to avoid capture, Maya insists on letting their simmering sexual tension take its natural course. Even though he's never been able to shake the memory of their one kiss, he refuses to let her give up her life for a man with no future.
Edythe H.'s Review
Maya Jain and Zack Strongs are friends from college with unanswered questions regarding a stolen kiss that has never been addressed since Zack left immediately following the incident five years ago. Zack is now a fugitive running from the FBI in connection with stolen vital national security information and asks Maya for help in deciphering computer code in her expert field of forensic accounting. Maya accepts the challenge while wondering if she can continue concealing her feelings for Zack that were never expressed before he abruptly disappeared.
Maya delves into the computer files Zack presents to her and finds herself on the run with Zack barely escaping danger after mysterious masked men track Maya's computer address to her home location. With Maya and Zack hiding from the FBI, will they face what happened five years ago regarding that fateful kiss?
Operation Owl is a light romance with an espionage undercurrent plot that follows a friendship through action and adventure involving national security and fraud. The main characters are Maya who is a young naïve girl turned woman and Zack who if afraid to face the truth about his feelings who also discovers a hole in a national security application.
This novel will appeal to book lovers of white-collar crime, espionage, drama, and romance genres presented in a light tone.
I received this book free from Masquerade Tours in exchange for an honest opinion in accordance with the Federal Trade Commission guidelines.