"Captivating, five stars all the way." Predator & Prey by @JDHortonAuthor #paranormal
---
By tweeting this post, you can earn promotional tweets from me as part of the Amazon Tweet Exchange.
Details
here
.
---


Cover links to Amazon.com
Predator & Prey
Written by James D Horton
Genre: Urban Fantasy, Paranormal Romance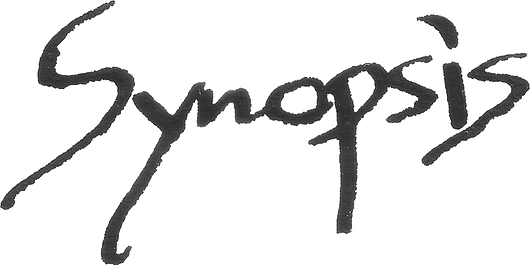 Lily works the night shift at a radio station, taking calls from forlorn and damaged souls who can't sleep. She knows their pain and they find solace in her comforting words. The city is ruthless; nameless creatures roam the streets and prey on the lost and innocent.

As she leaves work one night at the crest of dawn, Lily comes face-to-face with depravity. She is a survivor at heart, but she is unfairly outnumbered and surrenders to her fate. From the shadows an ally emerges, the mysterious and alluring, Wolf. After coming to Lily's aid, he takes her to shelter.

The immediate danger has passed, but the incident is far from over. Wolf tells Lily she is not prey, and sets off into the night with her by his side to set a wrong right. What she sees when entering the dark heart of the city will change her existence forever. Has Wolf taken on a force too big? Will Lily survive the night?
An excerpt from
Predator & Prey
Here's what
Fans are saying
Predator & Prey is a short supernatural story about a woman whose suspicions are fearfully confirmed and I'll keep this review brief, to eliminate any chance of spoilers. There's really only one thing I want to share, and it's the quality of the writing.

The book is written in first person, present tense and the author has hit a home run. The prose is lyrical, no sentence is wasted and I found myself reading slowly at first, enjoying the tempo. But since I'm such a glutton for a good read, after a few pages I devoured the entire thing without coming up for air. The scenes are perfectly painted and the characters and dialogue become something real because of it.

Hands down, one of the best shorts I've read all year.

I absolutely cannot wait to read more of Horton's work.

Captivating, five stars all the way.


I have never been a fan of short stories. I love getting enthralled for hours in a good, solid contemporary romance novel. With that being said, WOW was the first word that came to mind after finishing this story. Before I had finished reading the first page, I was hooked.

Intense, magical, stunning, amazing, and exciting are just a few adjectives that describe what you will find written on the pages of this short story.

I am making a plea to author James Horton; please, please expand this story into a novel. The possibilities are endless. Do I hear MGM calling?

Stephanie Lasley, from The Kindle Book Review


Author Bio
James D Horton
James D Horton is a breakout new author of the Predator & Prey series which features an urban fantasy setting with a paranormal romance story. Lily is the star who falls in love with the enigmatic Wolf, who is not a nice vampire. The story starts in Predator & Prey, then continues in Predator & Prey: Beast. The third book in the series, Predator & Prey: Control, is in progress and will wrap the first set of books focusing on Lily's story.
James is also the author of two popular non-fiction books which are relationship advice books presenting the successful actions that he and his fiancé use to make their relationship better every single day with their six children.
He lives in Lamar, MO with his fiancé and their children, plus the ever annoying Spock, a Yorkshire Terrier Chihuahua.