Book Review: Little 15 by @StephanieSaye (4 stars)
---
By tweeting this post, you can earn promotional tweets from me as part of the Amazon Tweet Exchange.
Details
here
.
---


Cover links to Amazon.com
Little 15
Written by Stephanie Saye
Genre: General Fiction, Coming of Age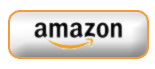 Fifteen-year-old Lauren Muchmore has spent her life walking on eggshells. Ruled by her father's controlling nature and obsession with her basketball career, Lauren's adolescence isn't easy.

Things start looking up when Lauren becomes the star point guard for basketball powerhouse Saint Agnes. But then her coach's smile turns into a touch, and a touch leads to a whole lot more. And before she realizes what's happening, Lauren is swept up in an abusive relationship that no girl should ever have to handle.
Walki's Review
At the age of 40, Lauren undergoes psychotherapy and revisits her memories of being 15. 15 and being seduced by the basketball coach. Written with sensitivity and realism, 'Little 15' tells us that what it was like for Lauren, how real and romantic it felt for her, and how difficult it was for her teenage self to understand that what had happened with this married man was not sex but rape.
It brings up the question: how do parents protect their children? In Lauren's case, the family was rather dysfunctional, so she was lucky to have her best friend. Her father was obsessed with his dream of Lauren becoming a basketball star. Dream shattered when the liaison between Lauren and her coach was revealed to the school's headmistress. Lauren's mother, a gifted piano player, was stuck in a violent marriage.
'Little 15' is a non-judgemental story of facts, feelings and consequences. Stephanie Saye didn't write it as a cautionary tale, she wrote it as a reminder that young adults are still young, still learning, and feel and think in a way that doesn't always comprehend adults' reality.
Review Disclaimer
: Book provided in exchange for an honest review.