"An intense romantic thriller that keeps you wanting more." First One Down by @authorrjbelle
---
By tweeting this post, you can earn promotional tweets from me as part of the Amazon Tweet Exchange.
Details
here
.
---


Cover links to Amazon.com
FIRST ONE DOWN
A Paul Sutton Novel
Written by R.J. Belle
Genre: Mystery, Thriller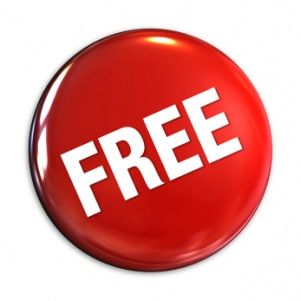 Click HERE to get your copy!
Do you ever wonder where the line is between dark and light? Do you believe the brightest light can be pulled into the depths of darkness? Do you believe that the blackest soul can find their way into the light?

It took Detective Paul Sutton exactly eleven days to know that retirement wasn't going to work out for him. Eleven days to know that he could not put this last case, the only case of his career that he was unable to solve, down. Watching it grow cold and forgotten by everyone except himself and the deceased's husband, Sutton fought hard against the urge to work it on his own. He thought he could let it go, but he was wrong, dead wrong. Now, back on the job as a Cold Case Detective, Sutton is given another chance to solve the case that has tormented him for almost two years.

Kali Hanson is dealing with her own special type of torment as she attempts to navigate a tangled web of deceit where the monsters wear masks of light and the darkness lurking inside a person is impossible to recognize from the outside. How does a girl who has everything going for her find herself in the middle of a deadly puzzle, forced to witness those she loves most commit acts of ultimate betrayal - a puzzle where boundaries blur and the difference between truth and lies is indiscernible?

Sutton is in a race against the clock to find a missing girl who may be the key. He will put it all on the line to make sure this monster doesn't get the chance to kill again. Will he be too late, and is a physical death the only death one can suffer? Even if he saves her, will her life ever be the same?
An excerpt from
FIRST ONE DOWN
.
Here's what
Fans are saying
I was hooked on this book once I picked it up. Now that I am finished I can get some rest from pulling an all night just to finish. Loved the drama, suspense, thriller and the love story. It is hard for me to get into books but this book really captured my attention.
The characters were so real and the storyline was a page turner. I cant wait for the next book. Huge fan of R.J. Belle. Definitely a writer to remember. This is truly a must read. Telling all my friends about it!!!!
R.J. Belle has given us an intense romantic thriller that keeps you wanting more. The more you read the harder it is to put down. Even if you are not someone that is not much of a reader, this book will suck you in faster than you can close it.
The character developement was perfect. The author make you feel for her characters or want to get to know them better.
I can't wait for the next one!
Author Bio
R.J. Belle
R.J. Belle began writing as a teenager as a way to express her creative side.
In 2013, she found herself spending a great deal of time working on plot development and character creation, and decided to make the jump into writing for publication.
After spending 15 years in the lending industry, R.J. Belle left her career to write full time and within three months, she published her first Fiction Mystery Novel, First One Down.
R.J. Belle lives in Southern California with her family. She enjoys writing, reading, running, coffee and college football.