"Leaving you in awe." The Point by @AuthorGNykanen #thriller #review
---
By tweeting this post, you can earn promotional tweets from me as part of the Amazon Tweet Exchange.
Details
here
.
---


Cover links to Amazon.com
The Point
Written by G. Nykanen
Genre: Crime Thriller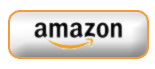 Befuddled by her current relationship woes, Nora Reynolds leaves college at semester's end to drive north of nowhere to her hometown of Iron Bay. Vulnerable and on the rebound, she is the perfect prey for fledgling felon Dane Buchman.

Dane takes advantage of the unaware young woman, feeding his appetite for mischief until a rather violent shift in their relationship reveals to him what he's really been craving. Driven by his new found hunger, Dane feels unstoppable, until former high school rival and town deputy, Doug Sanders, navigates the trail of Dane's destruction.

The Point is a dark thriller that will allow you to witness a truly dangerous sociopath wander through madness guided by a treasured family heirloom, and a pensive young woman find her way after discovering, that which doesn't kill you, makes you stronger.

With echoes of the Coen brothers' Fargo, the folksy town of Iron Bay and the nearby north-woods community of Deer Lake are the destinations for Mr. Buchman's many misdeeds.


Edythe H's Review
Nora and Jake attend the same university who love each other but neither wants to be the first to express it verbally before leaving the university for summer vacation until the fall semester. Nora and Jake depart for vacation without a conclusive decision regarding their relationship as to whether they are exclusively dating each other leaving the door open to see other people.
Nora returns home to her father and the memories of her mother who passed away when she was teenager that prompts Nora to visit her mother's gravesite where she meets Dane who is the groundskeeper supervisor. Nora is immediately attracted to Dane and his charming ways but in a state of confusion over the love she has for Jake in how the status of their relationship not clearly defined to be exclusive.
The relationship with Dane begins normal until his appetite for sexual pleasure changes to disturbing urges ultimately causing their breakup after Dane physically attempts to murder Nora. The police dropped alleged criminal charges brought by Nora against Dane because there were no witnesses to his attempted assault on Nora.
Meanwhile Jake returns to the university for the fall semester to find Nora is not there and leaves the university to travel to Nora's hometown trying to mend the fences that he broke during the summer vacation break. Jake reunites with Nora who has drastic personality changes he does not recognize and unknowingly becomes a pawn in Dane's sinister plans to feed his abnormal desires.
This novel is nothing what is seems to be in the first few beginning chapters but quickly pulls you in until the last page leaving you in awe of this very capable thriller. I recommend this novel to thriller and suspense aficionados who will not be disappointed in fulfilling their fix in this suspenseful thriller drama.
I received this book free from Masquerade Blog Tours in exchange for an honest and unbiased opinion in accordance with the Federal Trade Commission guidelines.
Review Disclaimer
: Book provided in exchange for an honest review.