"Rollercoaster Mystery Ride" Dark Side of Sunset Pointe by @MAllanScott #mystery #sale
---
By tweeting this post, you can earn promotional tweets from me as part of the Amazon Tweet Exchange.
Details
here
.
---


Cover links to Amazon.com
Dark Side of Sunset Pointe
A Lance Underphal Mystery
Written by Michael Allan Scott
Genre: Murder Mystery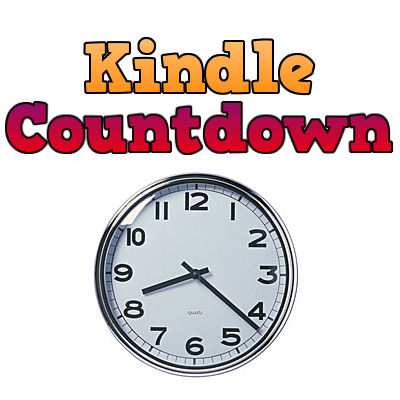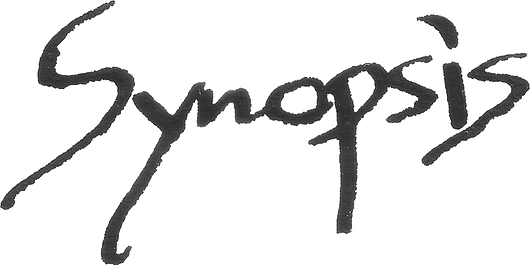 A hardcore contemporary mystery/thriller - a paranormal mystery, to be more precise. Based on real-life events, this murder mystery is new and very different. Mystery connoisseurs beware, the first book in the Lance Underphal Mystery series will keep you guessing . . .

A Paranormal Mystery - Lance Underphal was devastated by his wife's death, and now, the down-and-out crime-scene photographer can't let her go. He wakes up plagued by premonitions. The double shooting of an Arizona real estate developer and his mistress/bookkeeper immerse Underphal in a world of incomprehensible phenomena and it's anything but pleasant.

The Hardboiled Detective - Frank Salmon, the homicide detective on the case, does his best to blow off Underphal's "visions." But the murders keep piling up and the visions are all-too real.

Sex and Money/Lust and Greed - The trail goes cold until a double homicide at a fast food drive-thru takes a u-turn back to the dead developer and a martial arts instructor's kinky wife.
Salmon reluctantly pursues Underphal's cryptic clues, leading him from a popular strip club to a failing community bank, adding a blackmailing stripper's murder to the body count.

Thrill Ride - With Underphal pointing the way, Salmon hunts for a key piece of evidence and the common link between the killings - a custom offroad truck. Instead of clearing the case, the truck takes off, dragging Salmon into a high-speed chase, leaving a freeway pileup in its wake.

Suspense Builds - Underphal struggles mightily with his psychic curse, teetering on the brink of insanity. His only hope for redemption is the voice in his head, the voice of his dead wife. Stumbling through dark vortexes of murderous intrigue, he comes to realize his visions will either kill him or lead to the capture of a killer-maybe more than one.
An excerpt from
Dark Side of Sunset Pointe
.
Here's what
Fans are saying
Great Mystery and Intrigue
Mystery. Intrigue. Touches of the paranormal - this book has it all. Michael Allan Scott's Dark Side of Sunset Pointe is a fast paced page-turner with twits and turns along the way.
Right from the beginning we are pulled into a double homicide - one that quickly becomes a who dunit with the suspect list growing ever longer as connections are made with each turn of the page. The main character, Lance Underphal, just want to get from one day to the next, but he quickly finds that's not so easy when visions and messages from his dead wife become reality and the bodies begin to pile up. With every vision, although unwanted, Lance realizes he may be the crucial person to solve these murders before more people are killed.
Michael Allan Scott does a great of drawing the reader in right from the get-go and keeps you turning pages to find out what's going to happen next. His use of flashbacks is a great way to add to the intrigue of the mystery and in trying to figure out who is behind the smoking gun. Scott crafts a great story with multi-dimensional characters and a plot that makes you wanting more.
Rollercoaster Mystery Ride
Mike Rodriquez or `Big Mike' as he's known lives a fast paced life of excess. Sunset Pointe is a developmental deal that he & his partner, Gary Whiting, have been working on. Unfortunately, Sunset Pointe is also hemorrhaging money. Living life the way Mike does brings a lot of money, but it also brings a lot of enemies.
When Mike is shot to death while entertaining his bookkeeper after hours, it comes as no surprise to anyone. Detective Frank Salmon is on the case & so finds there are enough suspects to make your head spin.
For starters, there's Mike's wife, Connie, who knows all about Mike's womanizing. Gary, the business partner, and of course, the unsavory money lenders such as Benjamin Cohen, who had insurance on Mike make the list, too. Add some conniving strippers & their muscle and things get dicey.
Called in to take crime scene photos is Lance Underphal. Unhealthy and sloppy, Lance is a freelance photographer who just happens to hear from his dead lover, Sonja, frequently. Directing him through the maze of Mike's murder, Sonja tries to help Lance put all the pieces together. With all the chaos, who killed Big Mike?
Everyone looks guilty & everyone has motive. Can Lance figure it all out with a little help from the other side?
Michael Allan Scott deserves applause for keeping this cast of characters flowing as smoothly as it does. Although it is a lengthy bunch of people, each has a part to play that is great for the story. Usually anything paranormal is a turnoff for me, but I have to say, I got into this novel & truly enjoyed it.
By the time I got to the end, I wasn't sure whether or not to feel bad for Mike being murdered or for the murderer themselves. That makes a great story! I would love to hear more from Michael Allan Scott & his unlikely hero, Lance. 5 of 5 stars for a great read!
Author Bio
Michael Allan Scott
A contemporary mystery author, born and raised at the edge of the high desert in Kingman, Arizona, Michael Allan Scott resides in Scottsdale with his wife, Cynthia and their hundred-pound Doberman, Otto. In addition to writing mysteries and speculative fiction, his interests include music, photography, art, scuba diving and auto racing.