Witty, mysterious, provocative, and deliciously dark. Trinity Heart by @JulieBMinnick #fantasy
---
By tweeting this post, you can earn promotional tweets from me as part of the Amazon Tweet Exchange.
Details
here
.
---


Cover links to Amazon.com
Trinity Heart
Snow Angel
Trinity Heart Series: Book One
Written by Julie Bragonier Minnick
Genre: Young Adult, Fantasy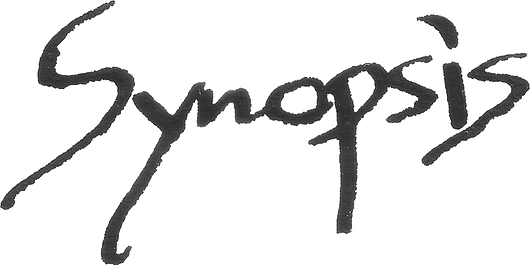 Witty, mysterious, provocative, and deliciously dark.


Trinity Heart, a witty and cynical High School Junior, finds herself caught up in a world where demons and angels walk among us. But these are not your grandma's Sunday school angels! They are young, Gothic and seductive.

When the Dark Ones, a group of ominous students show up at her boarding school in the English countryside, Trinity Heart is convinced they are behind a series of strange and tragic events that began soon after they arrived. When a quartet of stunningly beautiful students arrive at school, immediately confronting the Dark Ones, tension escalates. At a gothic, steampunk, masquerade ball the tension snaps and Trinity's life hangs in the balance.
An excerpt from
Trinity Heart
Here's what
Fans are saying
No other way to say it....AWESOMENESS!!!
I mean it this is such a good book, whomever reads it will love it!
So...my nineteen year old daughter read this book and loved it. I definitely think that teenage girls (and even some of their moms!) will find this entertaining and engaging. The story keeps moving and never slows down.
My daughter was giggling and swooning at this passage:
His tattoos and the dark wings made him the most beautiful thing she had ever seen. She ran her fingers along the feathers one last time.
"You're a beautiful freak," she whispered, with a grin.
He smiled.
"And you're freaky beautiful."
My daughter says she can't wait for the second book.
Author Bio
Julie Bragonier Minnick
Julie Bragonier Minnick, is an author of young adult novels. She loves to explore the spiritual, the strange and the paranormal.
Julie plays and coaches roller derby on the West Coast, which means she hits girls on skates...just for fun.
She loves to travel and has a pair of "adventure pants" which usually gets her into sticky situations abroad, yet those precarious moments make delicious stories. Readers will experience the places she has been and the adventures she has seen when they read her novels.
In her spare time, Julie watches way too much reality TV. That means she sits on the couch mocking the girls who cry when they get kicked off The Bachelor...when they've only known the guy for two hours. Come on, girls. (Yes I just admitted to watching The Bachelor.)
Julie is also a fan of video games. Okay, she's actually an obsessive gamer chick.
Julie loves hearing from young readers, so send her an email at Julie@JulieMinnick.com.
Go to JulieMinnick.com to like her Facebook page. You know you want to. :-)