Action, foreshadowing, and an alien culture. Ambassador by @pattyjansen #scifi
---
By tweeting this post, you can earn promotional tweets from me as part of the Amazon Tweet Exchange.
Details
here
.
---


Cover links to Amazon.com
Ambassador
Seeing Red
Written by Patty Jansen
Genre: Sci-Fi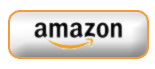 Someone attempted to assassinate the President of Nations of Earth.

Suspicions point in the direction of one of the many non-terrestrial human races. But none of them has a clear motive.

And why does Cory Wilson, the diplomat who was in the room with the president at the time of the attack, become isolated on a strange world, while his employers on Earth pretend he doesn't exist? After all, he is the only one who can help identify the assassins.
Mark Lee's Review
What a wonderful story! I read the first chapter, was intrigued, but had to put it down for a while. When I picked it back up, I finished it in less than 24 hours, something quite unheard of for me. I've done it on occasion, but I really have to like a book. This one fit the bill nicely.
The world building was pretty good, but what intrigued me the most about the aliens was their use of pronouns. Without giving you a language lesson, the author immerses you in something that is very much not English. A sentence can change meaning dramatically depending on which "You" you use.
"Delegate, watch your pronouns!"
The action was good, but what made it even better was that it was foreshadowed very well. Very few plot details were introduced without being used later. And I wonder if some of these will be used in the sequel. To me, that's good writing: a character reading a newspaper article, for instance, and the headline being important chapters later, though at the time as reader you aren't sure why.
Review Disclaimer
: Book provided in exchange for an honest review.