Twitter Marketing gets a much needed face-lift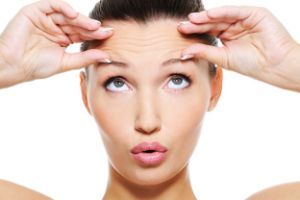 N
o, I'm not talking about marketing via Twitter in general. What's getting a much needed face-lift is how I will be doing Twitter Marketing. Up till now I've never been able to pinpoint details such as how many tweets and how long they will be running.
That's no longer going to be the case.
I'm proud to introduce
Penny Tweets
My tweets will have the value of one penny, so two tweets is your two cent's worth. (LOL)
Unique multiplied.
Each post will have 10 unique tweets that will be scheduled to 5 different Twitter accounts.
1. @
MasqCrew
- Our main Twitter feed.
2. @
PromoMasq
- Our secondary promotion feed.
3. @
Masqrev
- Our book review feed.
4. @
IndBk
- Originally meant for the Indie Book Exchange, it's used now for tweets about indie books.
5. @
IndTwt
- A 5th and final account for tweets about indie books.
Using stats from Followerwonk.com and Tweepdiff.com, the above accounts have a total reach of a little more than 26,000 ... and growing every day. Not to mention people who follow more than one of the accounts, which means they are more likely to see a tweet.
How about some math?
OK.
10 x 5 x 2 x 10 = 1,000
10 unique tweets, 5 Twitter accounts
2 times a week for 10 weeks
And those 1,000 tweets will cost you $10
Which comes out to a penny a tweet
Buy a year's worth.
A year's worth of tweets for a promo post will cost you $50. 10 weeks of tweets times 5 equals 50 weeks. Give me a little bit of a vacation, alright?
Bundled or not.
Twitter marketing can be purchased by itself or bundled with a promo post. There's two situations where buying it separately makes sense.
1. The tweets are for an Amazon page, not a promo post.
2. You want to extend the promotion of a promo post.