Follow our 2 Book Review boards on Pinterest. The Crew Sunday Post: Feb 9th
The Sunday Post is a weekly meme hosted by Kimba the Caffeinated Book Reviewer

.
It's a chance to recap the past week, showcase books and things we have received and
share news about what is coming up for the week on our blog.
All of our book reviews are pinned on this first board.
Follow Masquerade Crew's board Books We've Reviewed on Pinterest.
Only our reviews that get 4.0 or better are pinned to this next board.
Follow one or both.
Follow Masquerade Crew's board Tipping the Masq Scale on Pinterest.
We plan on having a book promo board or two in the near future. Stay tuned!
Both Cover Wars and the Scavenger Hunt made the top ten this week.
Have you voted in Cover Wars and played the Scavenger Hunt?
Click on the pics to go to their respective posts.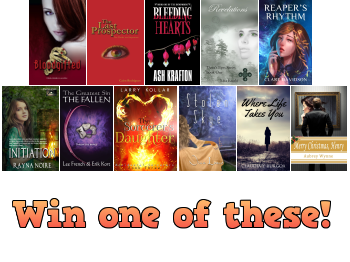 Another post pretty high on the top ten was last week's feature,
Special Attraction by M.L. Ryan.
Have you checked it out yet?
Now's your chance.
Click a cover/pic to learn more.
We were kind of light on Memes this week. However, DeeJay did put out a post about some blogging opportunities over at
Masquerade Book Tours
. I'll take this moment to highlight that post.
Click on the following pic to check out 3 blogging opportunities.
Click a book cover to read the review.
Check out the latest additions to our crew
here
.
Kind of odd!
Not one syndicated post this week,
whereas last week was the exact opposite.
Perhaps there will be some this following week.
Have you played yet?
To see the participating book covers, see this post.
a Rafflecopter giveaway