3.0 on the Masq Scale. MORE by @TM_Franklin #ya #paranormal #bookreview


Cover links to Amazon.com


MORE
Written by T. M. Franklin
Genre: Young Adult, Paranormal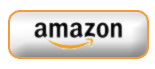 Ava Michaels used to think she was special. As a child, she fantasized about having magical powers . . . making things happen. But Ava grew up and eventually accepted the fact that her childish dreams were just that, and maybe a normal life wasn't so bad after all.

Now a young college student, Ava meets Caleb Foster, a brilliant and mysterious man who's supposed to help her pass Physics, but in reality has another mission in mind. What he shows Ava challenges her view of the world, shaking it to its very core. Because Caleb isn't quite what he seems. In fact, he's not entirely human, and he's not the only one.

Together, the duo faces a threat from an ancient race bound to protect humans, but only after protecting their own secrets—secrets they fear Ava may expose. Fighting to survive, Ava soon learns she's not actually normal . . . she's not even just special.

She's a little bit more.
Jenny Buijs's Review
Ava is an ordinary girl, living an ordinary life. At least, that's what she thinks. When she's failing physics and starts to take tutoring sessions, things get a little strange. She thinks she's being watched and her nightmares aren't exactly helping. Caleb, her tutor, seems to have something to do with this. But what exactly is "this"?
So, the plot sounded pretty interesting to me. But once I started reading, I couldn't shake the feeling that something was missing. The book just didn't pull me in like I'd hoped it would.
"More" had some action in it, which I loved, but in the end it felt like an anticlimax to me. I would have preferred something more drastic would've happened at the end of the book, to make me really look forward to the second book.
I did like the fact that the writer didn't mind killing a few people. Sounds a bit cruel maybe, but sometimes it's good for the story. What I missed was the chemistry between Ava and Caleb. They felt like normal friends to me, not two people who long for each other but can't be together.
Overall, I wasn't completely satisfied with this book. It took me awhile to finish it, because I wasn't really hooked. I'm still not able to pinpoint what exactly it is this book is missing, the reason it didn't draw me in. So maybe it was just me, and you will enjoy it more than me.
Review Disclaimer
: Book provided in exchange for an honest review.