4.5 on the Masq Scale. Legacy of a Dreamer by @AllieJeanDS #paranormal #bookreview


Cover links to Amazon.com


Legacy of a Dreamer
Dreamer Series
Written by Allie Jean
Genre: Romance, New Adult, Paranormal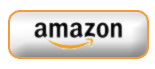 Chantal Breelan has spent most of her childhood as a ward of the state. She has a mysterious past and the foster system provided her with no answers. At the age of fifteen, she begins to have horrifying dreams: images of violence and death that haunt her during her waking hours.

Anxious and afraid, and with no one else to confide in, she finds comfort in her imaginary friend, a shadow in the shape of a man who stands sentinel over her. She tells him of her dreams and her fear of an unknown future.

On her eighteenth birthday, she's forced out of her foster home, but the stress and demands drive her to the edge, making her see things. A boy from her nightmares appears in a subway station, sending her life in twists of truth and lies, and darkness surrounds her from all sides.

But is it only evil that hides in the shadows, or are the answers to her past lingering just beyond?
Arushi R's Review
I know over time we have all gotten accustomed to Bad Good protagonists especially when the book has supernatural element but this book takes us back to basics - a strong and kind "Dreamer" and her Sword Yielding son of a Fallen Angel who looks after her. The book did have some violent and macabre scenes but they were more like dark classic paintings than sickening and gut wrenching depictions hence I didn't mark this for adult only. Well that and because I believe that there are many teenagers out there who can truly connect with the book.
The writer did a wonderful job in bringing the words to life. Chantal had a crappy childhood and then a crappy adolescence in foster care. Now she is eighteen and out in the big wide world and she determined to make something of herself. In a way she is lucky, not every foster child gets scholarship in NYU but the fact that she is haunted by gory nightmares and is living in shady neighbourhood doesn't really feel all-that-lucky. No worries, there is a hot guy who is very kind and very tough who is gonna take care of her, after all it's a Romance Novel.
Since the book does deal with angels it shouldn't be a surprise that Bible, Holy Spirit, priests and nuns are involved. I am an Atheist but I do find religious backdrops in the story very interesting until and unless it's preachy. However there might be readers out there who don't like religion in fiction or don't like to read fictions dealing with religions other than theirs. So if you are one of them you can very well avoid this book though it is a great read and I will strongly recommend giving it a try.
I found the idea really unique and thankfully it was executed well. Creatures coming out of shadows may sound like a child's nightmare but my, my, it will make even grownups looking apprehensively at shadows. I am just rambling but one of the evil-knievel after Chantal's life is Damon. I just cannot hate anyone with the name Damon nor can any other TVD fan so even though I didn't really fell in love with him but I so couldn't hate him. If any other reader has an issue of not being able to hate someone who is hunting the protagonist, there is nothing wrong with you, blame TVD.
Review Disclaimer
: Book provided in exchange for an honest review.