4.0 on the Masq Scale. The Towers by @Jordan_Jeffers #fantasy #bookreview


Cover links to Amazon.com


The Towers
Written by Jordan Jeffers
Genre: Fantasy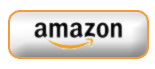 For generations, the mountain people of Cairn Meridia have lived free, defending themselves from the dark army of the Nightmare with the strength of their towers, the wisdom of the Prohibitions, and the magic of shame and grace.

But now, as a masked rebellion festers in the heart of the city, the Nightmare comes again, twenty years too soon, and the fate of Cairn Meridia hangs upon a terrible choice. Here is a tale of lies, loyalty, and above all love.
Barbara G.'s Review
Fantasy novels such as Jordan Jeffers "The Towers" don't come along that often. This is a complex, deep book with a rich array of characters that will keep you up well after bedtime.
The story is an interesting take on the themes of overcoming a monster seeded by the original founders of the land and redeeming an entire populace for a "wrong" committed by their ancestors.
The cast of characters took a while to warm up to and at times I was a bit overwhelmed by the sheer number of primary players, but the scenes are well paced and move along nicely. Subtle nuances describing events, locations and the overarching culture kept things interesting without burying the reader in details.
Review Disclaimer
: Book provided in exchange for an honest review.