3.0 on the Masq Scale. A Faery Dream by @HeatherKinnane #fantasy #bookreview


Cover links to Amazon.com


A Faery Dream
Written by Heather Kinnane
Genre: Fantasy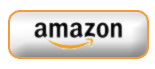 Growing up without a mother, Melissa has always felt different. Now in her 30s, and plodding along in her failing relationship with Tom, she begins dreaming of Kellen; confident, strong, everything her heart desires.

But though these dreams feel more real than reality, Melissa knows it's fantasy–Kellen's tribe live in the forest, and he doesn't call her by her real name, but another: Nyssa.

When Kellen steps out of her dreams and into her life, she feels that her wishes have come true–especially when he reveals he knows about her mother. Kellen has always known about Nyssa. Like her mother, Kellen is one of the Fae, the man Nyssa would have been joined with had her mother not run off to the mortal realm with a human lover.

With strife brewing in the Faery Realm, Kellen visits Nyssa in her dreams, knowing her return will prevent tragedy. Convincing her she has faery blood turns out to be easier than Kellen imagined, especially when Nyssa remembers those awful conversations with her father, about a mother who was 'different'.

But Kellen fails to tell her everything, risking not only their growing relationship, but the peace of all the Faery Folk.
Abha C.'s Review
A Faery Dream is the story of Melissa and Kellan and it is based in Tasmania. Melissa meets Kellan in a dream and has the entire world of the Fae revealed to her. This is definitely not Tinkerbelle's world!
Let's start with what I like about the book. The Fae world is really well described and the writing is easy and fun. This is a really short story and I feel like that made it seem a little rushed. I wish this story had been developed more or perhaps this can be a prequel to Nyssa's story.
Nyssa is Melissa's name in the Faery world. Kellan's character also lacked definition. Towards the end Kellan's motivations and reasons for doing certain things are explained but elaborating those would have added a lot to the book.
Overall, this was a quick read with some steamy moments set in a fantastical world full of the Fae.
Review Disclaimer
: Book provided in exchange for an honest review.