3.5 on the Masq Scale. Rowena's Key by @AJNuest #fantasy #bookreview


Cover links to Amazon.com

Rowena's Key
The Golden Key Chronicles
Book 1
Written by A J Nuest
Genre: Fantasy, Time Travel Romance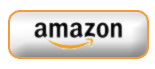 The key would unlock his future and the safety of his kingdom, but he never imagined the sorceress would unlock his heart…

Antiques restorer, Rowena Lindstrom, finds herself the owner of an ancestral armoire containing a hidden key and a magic mirror leading to another realm!

But the handsome warrior prince waiting on the other side is truly the final straw. This must be an elaborate joke, right? As she struggles to discover the truth, Rowena learns Prince Caedmon Austiere needs the key to save his kingdom. In the end, she cannot deny him anything. Including her heart.
Abha C.'s Review
Rowena is the best antiques dealer in Chicago, but when she purchases an armoire that is in disrepair, she begins to doubt herself. She finds a key in a hidden compartment but is frustrated that she can't even get the armoire to open!
The armoire opens in the middle of the night all on its own to reveal a magic mirror and a handsome prince. Rowena is sure that this is some kind of a practical joke by a friend. Against all sense she agrees to meet with Prince Caedmon the next night.
The storyline is very intriguing and the chemistry between them is well articulated. Rowena and Caedmon become more emotionally attached to the other as time passes. I also like Ollie's character; he is Rowena's best friend who plays the invaluable part of making sure Rowena is always well dressed for her dates!
The cons for me are that the story went in too many different directions and left the reader confused at times. I would have liked the story to stay a little more focused on Rowena and Caedmon and only have one or two side stories of substance like the war on Caedmon's side and the mystery of the key on Rowena's.
Overall, I enjoyed the book and look forward to what happens next. It is a cute, short and fun read.
Review Disclaimer
: Book provided in exchange for an honest review.