3.5 on the Masq Scale. The Way Home by @CarolHMarch #fantasy #bookreview


Cover links to Amazon.com


The Way Home
Written by Carol Holland March
Genre: Fantasy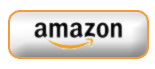 The Way Home, a collection of visionary stories about finding your true home.


Whether a place or a relationship, all the characters in The Way Home are seeking what they've lost, and the clues they follow are just beyond the veil. A metaphysical treat for those who like their stories off the beaten path, their fantasy balanced on the edge of reality.

When a volcano threatens the Valley of the Caheya, a priestess sets out to recover the stolen crystal that can create a bridge to another world. But facing the demon and the venomous black sea that guard the crystal is just the beginning. Mata must confront her ancient past and her desire for revenge if she is to save her family and the Caheya from extinction.

The Way Home is a journey into the past to save the future as Mata seeks redemption from an unlikely source. But will she be able to coax the bridge from the crystal before the volcano wipes out everything in the valley?

Other stories include The Conversation, where a thoroughly urban poet searches for home in the desert she has always feared and follows a wolf to meet her destiny.

In Desert Song, a young woman embarks reluctantly on a road trip, where she is chased by a ghostly skeleton, and faces buried memories so she can open to herself to love.

In The Girl Who Couldn't Fly, a young man on the verge of adulthood falls in love with a mysterious winged girl who cannot become who she is without her twin. But her twin is on another world, and how will her family ever find her?




Walki's Review
I liked the progression, from one short story to the next, into another world. I liked the idea of a wolf talking to a woman. I liked the idea of people with wings. I liked the idea if women being prominent characters in this collection of short stories. However my reading tastebuds didn't get as much satisfaction as I expected.
Carol Holland March writes her words with a soft beauty that takes you through landscapes of dreams and carries you through her imagination. Maybe what I was missing was a greater depth in the meaning of Home. To each their vision, I guess.
This said, I found some enjoyment in the flow of the stories, as writing is not just words, meaning, and choice, it can also be a river.
Review Disclaimer
: Book provided in exchange for an honest review.