"Witty, charming, captivating" Love Match by @thepowerobject #romance #comedy
---
By tweeting this post, you can earn promotional tweets from me as part of the Amazon Tweet Exchange.
Details
here
.
---


Cover links to Amazon.com
Love Match
A Romantic Comedy
Written by Claire-Dee Lim
Genre(s): Romantic comedy



GET YOUR COPY HERE!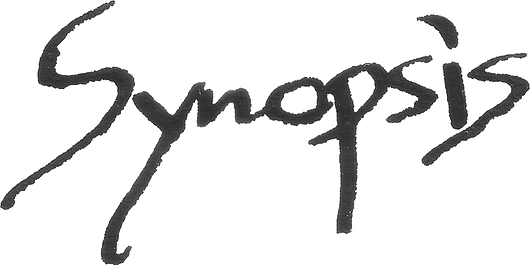 Jessica Durrell has it all figured out. As San Francisco's most successful matchmaker and owner of Love Match, she's been helping the lovelorn go from "Single to Soul Mate in 30 Days." Her longtime marriage to the man of her dreams is living proof that she practices what she preaches.

Then out of the blue, disaster strikes. Her world is thrown into chaos and the future of Love Match is now at stake. As Jessica scrambles to save the business, she finds herself making a dicey deal with Hayden Korr—a former rock star on the comeback trail with his own agenda.

Just when it seems that Jessica's wacky scheme might succeed, her growing attraction to Hayden complicates matters. Worse yet, her nemesis has crawled out of the woodwork to make sure Love Match goes down in flames. Through outrageous obstacles and hilarious twists and turns, our Queen of Hearts is forced to reexamine her views on relationships, romance, and what it really takes to win in the game of love.
An excerpt from
Love Match
"Didi, stop that!" screamed Jessica Durrell at the drunken bride-to-be. After polishing off her third bacontini cocktail, the attractively plump Didi had stripped down to her pink bra and was now go-go dancing to Beyoncé's "Single Ladies" atop the bar. A penis pacifier swung from her neck.
Click here to read the rest of the excerpt
Here's what
Fans are saying
I read this fun, funny book in a day. Jessica Durrell is a much more likable and sympathetic heroine than real life match-maker Patty Stanger, but this novel has a Bravo-licious thing going for it. It's funny and sweet and it's also a sly send-up of so called reality television. The story moves quickly and writer has an energetic style. She also knows and loves San Francisco with all its quirks which made the whole thing as fun as a ride on a cable car.
It's a romance so you know where it's going, but getting there was a fun-house maze with a lot of twists and turns. I got off the dating bus a long time, but Love Match reminded me of the craziness and the dashed hopes as well as the thrills and excitement of being a searching single. I've been looking for a fix of something like Sex in the City since that book/t.v./movie series ended and this fulfilled my craving.
..."Oh great, another crazed cyclist who thinks he owns the road". As a native San Franciscan, that is a line that crosses all our minds at some point. Had me crack up straight away. To have a story based in SF is one thing, but to capture what it really is to live there is another.
Love Match is witty, charming, captivating--left me wanting more and wishing it didn't end. If you like any rom com movie you'd like this book, and I can see it definitely make the silver screen one day.
Author Bio
Claire-Dee Lim
She turned to writing her first novel, "Love Match," after being stuck in a frustrating three-year stint in Hollywood Hell that no amount of yoga, aggro circuit training or chocolate could pull her from. In that time she had written multiple screenplays, attempted to raise financing for a movie she was producing, and pitched feature and TV movies--all of which she couldn't sell. No longer up for playing the industry game, she was encouraged by several novelist friends to reclaim her creativity and write a book. She dipped back into her filing cabinet of unproduced screenplays and decided to novelize one of her favorites, "Love Match." She is thrilled to release this romantic comedy now.
"Love Match" is the first in a series. The second book will be released in early 2015. For more of Claire's work visit:
thepowerobject.com
and
clairedeelim.com.