A haunted past has a way of resurfacing. Night Crawler by @Candyodonnell #horror
---
By tweeting this post, you can earn promotional tweets from me as part of the Amazon Tweet Exchange.
Details
here
.
---
Win an ebook copy of
Night Crawler
at the bottom of this post


Cover links to Amazon.com
Night Crawler
Written by Candy O'Donnell
Genre: Horror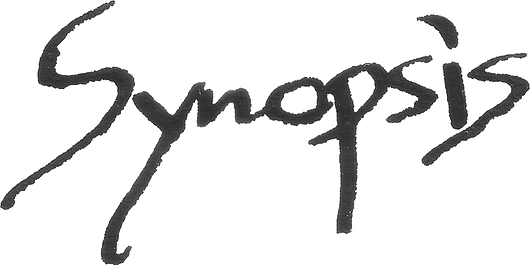 The Past Never Stays Where it Belongs!
In Westwood, California, was where John Francis, the town's priest re-encountered the beast. To his astonishment, horrifying events began unraveling before him. These unprovoked occurrences soon turned to fright when Sister Teresa's body was found murdered.
When Kathy Riego stepped into the Sister's shoes she showed him a renewed identification for the word love. John began this new relationship with a masked reality as the horrid beast began showing him a long forgotten past that was supposed to be buried long ago.
An excerpt from
Night Crawler
Here's what
Fans are saying
What if Hell is really just what our minds conjure up as our worst nightmares? What if what is in our subconscious ...
Many people have often wondered if there really is a Heaven and a Hell. If there is who decides what forms they take and who will go where? What if Hell is really just what our minds conjure up as our worst nightmares? What if what is in our subconscious minds actually had the ability to become a reality?
To force us to face our greatest fears in order to overcome them and live the lives we were meant to? This is the dilemma that John faces. But when his fears come to life he manages to suck his whole community into his nightmarish hell right along with hm. Will he be able to learn the truth of what is going on before it is too late for them all?
A Vivid Picture!
John Francis is a priest and he encounters one night a strange animal with red eyes and suddenly is in thrown into a whirlwind with the town. A sister has been killed and many strange things go on in this small town. John has a past he does not want to confront and you learn the way he is.
Kathy Riego steps into the shoes of the sister and John becomes attracted to her. The beast with red eyes causes chaos for this town and you never know what to expect. I felt this book was very good with detail and can paint a wonderful picture of what is going on around John.
Author Bio
Candy O'Donnell
Candy O'Donnell was born in Carmichael, California.
At the age of twelve, she wrote her first mini book. Filled mostly with what took place with her mother and her long tedious bout with leukemia. It was a short story told as extra credit when she suffered a sprained ankle and had to be out of school for over two months. School officials refused to believe a word of what she had written until her grandmother, her guardian back then, entered the school with the truth. Everything she had written down was exactly what took place. Unfortunately her mother succumbed to the disease.
Candy earned a Bachelor's degree in History and Culture in 2010. After living with her aunt and uncle for over five years she wished to explore her uncle's Native heritage and did so with vigor. She also has 6 Grad units in Criminal Justice.
Since then, Candy has written a New Romance Series titled "First Encounter (A Lady's Series Book I)".
She is also bringing to life a book that has been sitting on the shelves for years titled "Night Crawler". This is going to be a Paranormal Romance with some Horror sprinkled in.
Win an ebook copy of
Night Crawler
a Rafflecopter giveaway