"Psychological thriller, dark comedy, karma, murder, twists." Identity Thief by @Blochj1
---
By tweeting this post, you can earn promotional tweets from me as part of the Amazon Tweet Exchange.
Details
here
.
---


Cover links to Amazon.com
Identity Thief
Written by JP Bloch
Genre: Crime Thriller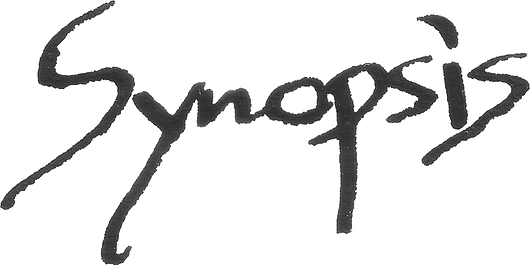 "Once you step inside the door called Crime, anything can happen to you."

Out of work, down on your luck, desperate for cash. What if you could get rich with a few strokes of the keyboard? All you have to do is become someone else.

But nothing's that simple in this fast-paced, psychological thriller. As the story dangerously snowballs downhill, the characters discover how losing themselves can lead to duplicity, blackmail, and sometimes murder.

JP Bloch's darkly comic, edgy exploration of the mystery of the self will keep you guessing until the last word. You'll come away agreeing with the identity thief that "the biggest mistake you can make is thinking you know who you are."
An excerpt from
Identity Thief
Here's what
Fans are saying
I had no idea upon starting this book what I was getting into. After reading, I would tag it with psychological thriller, dark comedy, karma, murder, twists.

It begins with a nobody. Honestly, I don't even remember his name being mentioned at all. I'm sure this was done on purpose to really bring home the idea that no one cares about him. He is at the bottom of the pile in life. No one looks up to him, not his wife, best friend, son, employer, peers...He's always been the one stepped on to help the others reach their goals.

Mr. Nobody, like something you'd scrape off your shoe without a second thought.


JP Bloch's Identity Thief is a smooth, intelligent novel. The author's accessible writing makes for a fast read, but the book's easy technique defies its complex (and hilarious) insight into human needs and desires. The author's snarky tone lightens the dark scenarios conjured by such needs and desires, and provides a brilliant contrast between humor and gravity that will captivate the audience.
Unlike a book where readers suffer through tedious chapters hoping that the story will accelerate, Bloch's novel is an engrossing rollercoaster ride from the first moment. The story begins with a terrifying, bloody jolt, and it doesn't stop twirling and dipping until the surprising conclusion. Hot sex punctuates the high action scenes and tortuous story line.
You will love to hate the characters, who are at once dark, savage criminals; yet perfectly ordinary people to whom readers readily relate. I give this book an enthusiastic five stars. If you like romance, fiction, mystery, horror, drama or action, Identity Thief is the book for you. JP Bloch spans genres with great skill, and will hold you prisoner until the last word.
Author Bio
JP Bloch
JP Bloch has a PhD but hopes people won't hold it against him. His last name is pronounced "Block," not "Blotch," but he's been called far worse. He lives in Connecticut, where he is an indentured servant to his dog. JP writes on his king-size bed with the fan on. His hobbies include eating cashews while watching TV and overdosing on film noir favorites.
Doc Bloch, as he affectionately calls himself, has appeared on TV and radio numerous times. On his own since age 15, he also developed a lifelong interest in finding food and shelter. Thus he hopes you will buy his books. JP is also a victim of identity theft, which is ironic since he has no money.
His turn-offs include Brussels sprouts, bigotry, and people who think life is simple. He enjoys people who have gained wisdom from hardship, and ask questions more than they assume answers. Besides novels, he writes poetry, non-fiction and scholarly articles. Tumultuous skies are preferred over sunny ones.