"Poignant, heartwarming" The Naive Guys by @thenaiveguys #historical
---
By tweeting this post, you can earn promotional tweets from me as part of the Amazon Tweet Exchange.
Details
here
.
---


Cover links to Amazon.com
The Naive Guys
A Memoir of Friendship, Love and Tech in the Early 1990s
Written by Harry Patz Jr.
Genre: Memoir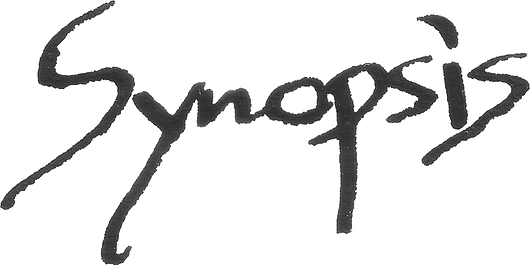 A
gainst the historical backdrop of New York City in the early 1990s, The Naive Guys: A Memoir of Friendship, Love and Tech in the Early 1990s is a hysterical yet poignant coming-of-age novel. Mark Amici embarks on a challenging journey through the postcollege world, where he struggles to emerge from his sheltered upbringing to a life of sex, love, friendship, and career success.
Fighting through the bad economy of 1991, Mark takes an entry-level sales role at a growing tech company, Fishsoft, at the dawn of the Internet Age.
Living at home with his gruff uncle, mother, and older sister, Mark pursues his aspirations with a trio of wingmen, Pete, Sally, and Kostas. His quixotic search for love, his desire to truly understand his family, and his pitfalls through corporate machinations all provide a humorous glimpse during an uneven period of life transition.
Interwoven with key moments of the times, including the Bill Clinton and Rudolph Giuliani electoral victories, the first World Trade Center bombing, OJ Simpson, and New York's NBA Knicks and NHL Rangers simultaneously in their respective finals, The Naive Guys tells the story of one man's journey to uncover and fully understand his identity.
An excerpt from
The Naive Guys
Here's what
Fans are saying
Fantastic Characters and a Great Storyline
I would classify THE NAIVE GUYS not just as literary fiction, but also as historical fiction because of its accurate depiction of life in the early 90's in New York. Mark has to use pay phones, e-mail is a new technology that most people don't know about, and his "laptop" computer is really not at all portable.
For anyone who was in high school or college during the 1990's this book is a fun and nostalgic read. The combination of great characters in which the reader becomes truly invested and an interesting plot kept me eagerly turning the pages if THE NAIVE GUYS until the very end.
Ummm... Naive?? I think NOT! Its Brilliant!

Poignant, heartwarming, East Coast sarcastic wit, hysterical, with dialogue you feel happening right in front of you between characters you will not only identify with right off the bat, but would want to hang out with.

Harry Patz's remarkable ability to transport you to the 90s with all its richness and turmoil post college days weaving in key historic events, navigating the world of romance, friendships and the emerging tech era leaves you nostalgic and like a good friend you don't want to leave when you reach the last chapter.

From action in sports fields to taxicabs to boardrooms to bedrooms to dive bars to 35,000 feet, The Naïve Guys takes you for a wild ride - the added references to Mad Men, The Godfather and others only enhancing the richness of Mark's journey.


Author Bio
Harry Patz Jr.
Harry Patz, Jr. is a twenty-year veteran of the tech and media industries. He has been a participant of the Nantucket Atheneum Writer's Group since October, 2013. Harry contributed a short story, "Off Season" for the group's published anthology collection, "The Moving Pen: A Nantucket Atheneum Writer's Group Anthology," published in June, 2014.
Harry holds an MBA from The Johnson School at Cornell University and a BS in Management from Boston College. He resides in Westchester, New York.