Where All The Rivers Run by @jamessnyder22 #FREE March 24th-28th
---
By tweeting this post, you can earn promotional tweets from me as part of the Amazon Tweet Exchange.
Details
here
.
---


Cover links to Amazon.com


Where All the Rivers Run
The Beautiful-Ugly Trilogy
Book 3
Written by James Snyder
Genre: YA Fiction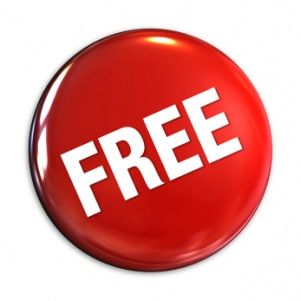 March 24th - 28th, 2014
Click
HERE
to get a copy.
After being orphaned at age six, sixteen-year-old Connelly Pierce--who has spent a decade, being passed from family to family, or as often no family at all, but always fighting for her very existence, her right to survive--has given up. Even worse, the system that has controlled her life for all those years is about to give up on her. But just before she is sent into long-term care at a California state mental hospital, a little miracle happens.

An intern at the clinic who has taken an interest in her finds an unopened letter at the bottom of Connelly's raggedy old knapsack. The letter is from a distant cousin of Connelly's named Elizabeth Walker, or Liz, who has recently lost her husband Jack, left behind a 57,000 acre ranch in Texas, and has since been looking for Connelly. The intern realizes this is the girl's last chance.

If Cousin Liz won't help her, or if Connelly won't accept that help, her life, in any normal sense, may be over. But what the intern doesn't realize, is that calling that phone number he finds at the bottom of the letter is about to change two women's lives, forever, in ways neither of them could ever have imagined.


An excerpt from
Where All the Rivers Run
.
Here's what a
Fan said
I now have read everything by this writer and he is outstanding. What is the most impressive is his story-telling & the ability to create life-like characters. Once you start one of his books you won't be able to put it down.
He will create emotions within you like tears and smiles that you seldom experience when reading. I think the Beautiful Ugly Trilogy is his best and I can't wait to get my hands on his next book.
Author Bio
James Snyder
James Snyder was born in Memphis, Tennessee and fell in love with the cadence and sound of storytelling as a child, listening to the meandering tales of his Southern grandmothers and great aunts. While still a child, his family moved to Napa Valley, California where he attended middle and high school, and began taking writing classes at the local college.
He left after a year to join the military, and was a soldier with a tactical mobile operations unit in Germany. It was there, while pulling a Harz mountaintop guard duty one night during a snowstorm, he had the chance encounter with another soldier that ultimately became the genesis for his military thriller, American Warrior.
His second novel is the suspense thriller, Desolation Run. In addition, he has just released the YA trilogy, The Beautiful-Ugly.
"Berlin Diaries" is his blog at
JamesSnyder.net
where he further discusses the backgrounds of his writings.
He currently lives in Texas.