3.9 on the Masq Scale. Portals by @MaerWilson #scifi #bookreview
---
By tweeting this post, you can earn promotional tweets from me as part of the Amazon Tweet Exchange.
Details
here
.
---


Cover links to Amazon.com


Portals
Book 2 of The Thulukan Chronicles
Written by Maer Wilson
Genre: Science Fiction, Urban Fantasy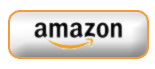 For supernatural detectives Thulu and La Fi, "normal" is a relative term. La Fi is a medium, Thulu is a finder, and their usual clients are already dead.

But when their friend Reo is shot, and a group of stranded angels show up at their house for help to find a missing child, things are striking too close to home.

And now the portals that let the magical races return to Earth have started opening on their own.

With trips off-world, a kidnapped psychic and changes to their own abilities, Thulu and La Fi are hit with a lot more than they usually handle. Of course, their magical friends are there to help, but even they may not be enough to save an increasingly unstable Earth.

Portals is the cross genre (Sci Fi/Urban Fantasy) sequel to Relics and is Book 2 in "The Thulukan Chronicles."
Walki's Review
While Maer Wilson gave enough information about the characters, and the events that happened in the previous installment of The Thulukan Chronicles, I couldn't help but feel that I was missing out on something. Probably because the author created likable characters, so likable that I wanted to know more about them.
Portals is a novel filled with Light Ones (or angels), Dark Ones (or daemons), Elves and many more magical races living in other worlds. Worlds that can be accessed through magical portals. The two main characters are humans/mortals, with various supernatural powers. LaFi is a medium, who can also see and hear ghosts. Her husband Thulu, who can only see ghosts, is a Finder. He can find anything or anyone anywhere. They are friends with a gay couple: Reo, a medium; and Sloane, an Elf.
While the style of writing is deliberately simple, the plot is rich in events, off-world travels, characters, and dialogues. The character development gives a good insight into the close bond between LaFi and Thulu, and the personalities of other recurring characters.
However, while I enjoyed their adventures, they felt a bit static to me. I would have liked to read more details about people and events. I would have liked to feel more on edge and worry more for the characters' safety. This said, I'm likely to catch another volume of the Thulukan Chronicles when I get the time.
Review Disclaimer
: Book provided in exchange for an honest review.