Completely blew my mind. Dreams of the Queen by @jinx1764 #99cents #scifi
---
By tweeting this post, you can earn promotional tweets from me as part of the Amazon Tweet Exchange.
Details
here
.
---


Cover links to Amazon.com


Dreams of the Queen
Book One of the Brajj
Written by Jacqueline Patricks
Genre: Science Fiction, Time Travel, Dystopian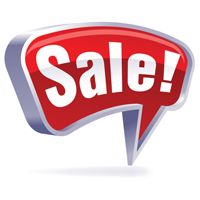 Haunted by dreams...

Cass Baros has long dreamed of an alien world offering peace and belonging. Obsessed, she devotes her life to finding it, even if it means pulling apart the fabric of the universe and being the first person to step through. She finds her personal paradise, but discovers her inner peace comes at a price.

Peace has its price...

How much is she willing to sacrifice?
What is she willing to become?

Passion and love, genius and madness, jealousy and danger enough to cause the death of worlds await her and her team through the wormhole...

Cass Baros leads her team of scientists and military, forced together by circumstances, through the wormhole she created. Not only does she find the alien man of her dreams, but she and her team discover that fate many have something far more sinister in store for them as their plans quickly go awry.

Forced to choose between her old life and her new one, Cass is plunged into an adventure beyond her control. One in which the rest of the team must struggle to survive along with her as they unravel the secrets of this alien world.

What they discover will rattle the very fabric of everyone's reality.

Science Fiction/Adventure/Romance

Enough action for guys with lots of romance and adult-type touching for women.

Bonus flash fiction of 500+ words, 'He Tells Me', inside. This is the inspiration for H. G. Mewis' upcoming psychological thriller between a man and a amnesiac woman.
An excerpt from
Dreams of the Queen
.
Here's what
Fans are saying
An impressive amount of science fiction,
spooky mystery and lots of adventure
The character interaction is strong and I was really able to get into the characters.
I thoroughly enjoy the adventure, the characters and story. It was hard to put down once I got into the book. This book is a sleep stealer. I can hardly wait until the next book comes out. I highly recommend this book.
THIS. BOOK. COMPLETELY. BLEW. MY. MIND.
Author Jacqueline Patricks writes a powerful sci-fi story and completely changes the game. Using a deft hand Ms Patricks totally tilts the chessboard! I was at first intrigued, then enthralled and finally completely and totally spellbound! An amazing book that has more twists and tangles than an eight year old girls hair.
The further into this book I went the more I wanted. It was a deep and dangerous drug keeping me up until all hours of the night and making me think. Yes darn it, this book made me think!!
I can not say enough about this book and seriously recommend all of you read it.
Author Bio
Jacqueline Patricks
As a teen, writing became my passion, and like most aspiring writers, my work was terrible, immature, cliched drivel.
I attended college for my creative writing degree, enlisted in the Army, and then ended up a paramedic. Throughout my life, I've traveled far and pushed myself hard.
I write like I live. Come and explore my imagination.