4.0 on the Masq Scale! The Complete Darkness Collection by @LeslieLSanders #scifi #bookreview
---
By tweeting this post, you can earn promotional tweets from me as part of the Amazon Tweet Exchange.
Details
here
.
---


Cover links to Amazon.com


The Complete Darkness Collection
Written by Leslie Lee Sanders
Genre: Science Fiction, Dystopian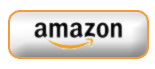 After an asteroid strikes Earth, a series of violent earthquakes destroy secluded Phoenix and leave survivor Elliot struggling to stay focused in the bleak aftermath. He meets fellow survivor, Adam, and together they search for reliable shelter and other survivors while distant, murky clouds fast approach. Their hunt for shelter leads them down an alternate path when they find spray painted symbols directing them to a mysterious place: Refuge Inc.

Weeks after an asteroid strikes Earth, hurling Elliot and Adam into a fight for their survival, the two take shelter in an underground compound known as Refuge Inc. Shaking their past seems impossible as it comes back to haunt them, weakening the foundation of their relationship. Elliot, hung up on guilt over his former actions, tries to right his wrongs which leads him face-to-face with the troubling secrets of the compound. Adam's run-in with the enigmatic prophet makes him question Refuge Inc. and the survivors' future.

Phoenix—a dark, vast ruin, speckled with sporadic rays of light pushing its way through the dark, dense clouds. Adam and Elliot wander the collapsed city for days before taking shelter at the nearly-standing Arrowhead hospital. Their days are filled with hopes of rescue and a deep need for emotional and mental closeness, until a harsh reality take over their thoughts—their food and supplies are dwindling, and they are in desperate need of assistance and reprieve. They're forced to return to the hellish compound, also known as Refuge Inc.

WARNING: Contains explicit male-male sexual practices, graphic language, some violence and brief descriptions of the dead.
Levon F.'s Review
Before The Darkness (Book 1)
In the first book we meet Elliot Stewart who is smack dab in the middle of a disaster. A huge asteroid has hit the Earth and obliterated most of his city of Phoenix. He starts a trek to nowhere in particular thinking that he is the only person alive until he runs into Adam Weber who is somewhat more equipped to deal with the stresses. Elliot uses him as a crutch to get him through the ills of his world.
Naturally, Elliot, being a gay man, becomes attracted to Adam who was abandoned by his fiancee Jena before the asteroid hit. The two bond closer and intimately throughout their adventure then they discover Refuge Inc where they believe they will finally be saved. I felt this book was predictable and weirdly coincidental.
Amid The Darkness (Book 2)
In the second book our two protagonists are shut away in the Refuge Inc compound with many others. Now that they are in somewhat safe confines they are forced to deal with their intimate connection. Not to give away any spoilers but there were a lot of surprises and info dumps in this book.
I still loved our two main characters in this book but it was a bit too much for me making it a difficult read. I understand certain questions have to be answered but the read was slow at times and exhausting with the onslaught of info. I also believe the added drama added nothing to the overall story or feel of the plot.
Beyond The Darkness (Book 3)
In my opinion this book was the best of the 3. We are introduced to three new characters in the post-apocalyptic wilderness of Arizona. In an effort to steal food and supplies, Dylan, Mira, and Tyler are thrust upon Elliot and Adam. As a somewhat bargain due to info that the world is in war with N Korea, they decide to return to Refuge Inc to use the radio for a distress signal.
When the group reaches the building it's not as they left it. They end up running into some old characters and new revelations. This book is filled with so much suspense that you are literally on the edge of your seat right through the epilogue. The only minus is that the prologue was confusing and could've been removed but this book alone increased my rating by half a star. Great save.
Review Disclaimer
: Book provided in exchange for an honest review.