Conspiracies, Betrayal, Action Packed. Out Of The Night by @gerifoster #romance #suspense
---
By tweeting this post, you can earn promotional tweets from me as part of the Amazon Tweet Exchange.
Details
here
.
---


Cover links to Amazon.com


Out Of The Night
The Falcon Securities Series
Written by Geri Foster
Genre: Romantic Suspense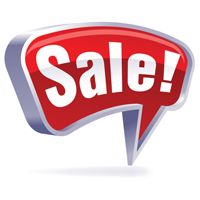 Falcon Securities Agent Tony Archuletta has lost his memory and a CIA operative is being held captive by a lethal group of terrorists out to destroy America. For Tony to pull off a mission this delicate and complex, he must have his memory as well as every weapon at his disposal.

Abby Williams is a reporter who happens to be at the wrong place at the right time. One of Falcon's agents is being held in the notorious Lubyanka Prison where experimental drugs were used to make him break under integration. The agent is a man Abby has a painful history with. A man who stole her heart and left her.

Can Tony and Abby race against time to save the CIA operative? Will Tony regain his memory only to learn that she is the only woman he'd ever loved and the only person he ever feared? Does love win this battle? Or do these two souls who are meant to be together take the safe road and part with just a handful of memories?


An excerpt from
Out Of The Night
.
Here's what
Fans are saying
I started with this book first and will be going back to read the other 2 now. This was captivating from the first page. The characters are rough around the edges with a touch of vulnerability that makes them sexy.

Tony is a real mans' man whom you love the second you meet him. He is arrogant, sexy, and stubborn. The perfect combination.

Abby is a firecracker whom you just wanna root for from the second you meet her.

This story has a little of everything. Spies, revenge, love, action, and raw energy flowing through the pages. This was such an action packed book I couldn't put it down. Highly recommended.


Conspiracies, Betrayal, Action Packed
Out of the Night is a thrilling ride of suspense and action that kept me at the edge of my seat from the moment that I started reading this story to the very end. The pace was perfect; never once did I feel that the story dragged or that it was not interesting. The characters in this book were very interesting and well developed.
Out of the Night is an excellent read, amazingly written and it's a must read. I do have to say now that I have read this book I will have to go back and read the first two books in this series.
Author Bio
Geri Foster
As long as she can remember, Geri Foster has been a lover of the written words. After raising her family and saying good-bye to the corporate world, she tried her hand at writing.
To her surprise she won several contests, hooked up with a great critique group and her writing career was well on its way. She spent several years studying her craft and developing her voice.
Action, intrigue, danger and sultry romance drew her like a magnet. That's why she had no choice but to write Action-Romance Suspense. While she reads everything under the sun, she's always drawn to guns, bombs and fighting men. Secrecy and suspense move her to write edgy stories about daring and honorable heroes who manage against all odds to end up with their one true love.
Also, look back soon to see a new twist in her writing. Yes, Comedy. But there will still be guns, bombs, and sexy men.