Terrific break from the mini-dramas of life. The Presidents Club by @FCEtier #99cents
---
By tweeting this post, you can earn promotional tweets from me as part of the Amazon Tweet Exchange.
Details
here
.
---


Cover links to Amazon.com


The Presidents Club
The Barry-Hixon Conspiracy
Written by FC Etier
Genre: Political Thriller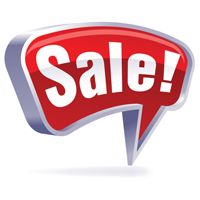 Until the end of the month
Just as retired G-man John Hixon recovers from wounds incurred from a security detail in which he saved the life of billionaire investor Julian F. Thibaut, Thibaut calls him again.

This time, his talents, intuition, and experience are put to the test as he attempts to protect seven of Thibaut's friends while investigating a murder. In this, his second novel, FCEtier brings eight new characters into play along with several from his previous novel, The Tourist Killer.

Hixon and company, along with his loyal K-9 corps, must defend their home turf as they seek the truth behind international conspiracies and encounter the seat of ultimate power -- the puppeteers who control the world's finances.

Hixon and company discover that those same powerful forces who control the world's money also control the destinies of those who oppose them. FCEtier takes readers on a breathless and perilous trek through the jungles of politics and the palaces of power.


An excerpt from
The Presidents Club
.
Here's what
Fans are saying
As someone who has an avid interest in espionage, intrigue, conspiracy theories, true crime, political debacles, I am always interested to see what F C Etier is going to write next.

I am hooked on The Barry-Hixon Conspiracy series. If you read the first in the series, The Tourist Killer, you will know who the Barry and the Hixon of the Barry-Hixon Conspiracy series are. You will also know who Rosemary Woods is, otherwise she may not be who you think.

Mr. Etier is an accomplished photographer, and you can possibly tell this by the way he writes his scenes. I can imagine his mind seeing these scenes as photographs and recording the atmospheric details on paper for the reader to enjoy--snapshots in time.

I highly recommend it for your political-thriller fix. The Hitchcock-ian touches are nice and did not go unnoticed.


I've always been leary of sequels, having been burned a few times. After reading last year's The Tourist Killer by FCEtier, I had high hopes for a follow-up, but at the same time worried it wouldn't measure up to the original in feel, emotional texture or style...
This installment happily matches my anticipation!
The Presidents Club is filled with enough assignations, assassinations, double- and triple-crosses, and dirty political maneuvering to keep its readers riveted.
Like its predecessor, it features a female character whose ethics are questionable, but who isn't afraid to act on her beliefs. It is a quick, enjoyable read and a terrific break from the mini-dramas of our daily lives.
Author Bio
FC Etier
Born in Louisiana, FCEtier spent most of his adult life in Baton Rouge, eventually splitting his time between Baton Rouge and Gulfport, Mississippi. Hurricane Katrina sent him in search of a safer harbor, which he found in Western North Carolina. With an eye for the unusual found within the usual, Etier has been involved with photography for many years.
He began freelance writing several years ago, concentrating on music and book reviews and essays. His writing influences range from Dr. Seuss and Ernest Hemingway to William Safire, Ferrol Sams, Mark Twain, Miriam Goldberg, Ian Fleming, Michael Crichton, Carl Hiaasen, James A. Michener, Caleb Pirtle and John Grisham.
He is the author of "The Tourist Killer" and "The Presidents Club." FCEtier is a prolific blogger and photographer. Both his photography and his blogs can be found at VentureGalleries.com. He is at work now on his third novel, "A Year Without Killing."