4.0 on the Masq Scale. Dark Before Dawn by @stacyjuba #ya #paranormal #bookreview


Cover links to Amazon.com


Dark Before Dawn
Written by Stacy Juba
Genre: Young Adult, Fantasy, Paranormal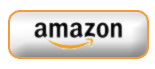 Psychic chills and thrills in a deserted Maine beach town from the author of Twenty-Five Years Ago Today, Sink or Swim, and Face-Off.

When teen psychic Dawn Christian gets involved with a fortuneteller mentor and two girls who share her mysterious talents, she finally belongs after years of being a misfit. When she learns her new friends may be tied to freak "accidents" in town, Dawn has an important choice to make - continue developing the talent that makes her special or challenge the only people who have ever accepted her.

This novel is appropriate for young adults ages 12 and up, or adults.
Alana's Review
This was a nice, quick, easy read and I have to say I really enjoyed it. This is not your typical slushy romance brand of YA Paranormal and I found that to be a nice change.
The plot is not overly complicated and I did see a lot of it coming, but I still enjoyed reading along to find out if I was right.
Well written with characters everyone can relate to, I would definitely read more by this author.
Review Disclaimer
: Book provided in exchange for an honest review.