3.5 on the Masq Scale. Switch! by @realKarenPrince #Fantasy #bookreview


Cover links to Amazon.com


Switch!
The Lost Kingdoms of Karibu
Written by Karen Prince
Genre: Coming of Age Fantasy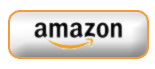 A fantasy adventure about magic, friendship and bravery,

but also about bad judgement, rascally witches

and thoroughly irresponsible adults.



Trouble is brewing in the secret African rift valley of Karibu and Gogo Maya, the witch, and her leopard are about to make matters worse. Of all the dubious magic tricks they know, they choose a risky 'switch' they've been working on, to escape from somebody lurking in the forest.

Unfortunately they overshoot, switching right out of Karibu and drawing an ordinary Zimbabwean boy into the mess they leave behind them.

The whole disaster that followed might have been averted if another boy had not gone and sucked up what was left of the witch's power, leaving her too weak to switch back again. CPR, the daft boy called it. He should know better than to risk kissing a witch.

If you had to choose between Joe's two best friends or his cousin, Ethan, to lead an adventure into the bush to rescue him, Ethan would be the last one you'd pick because, well … he's useless that way. Yet the witch's leopard inexplicably starts issuing plans right into his head.

Apparently he's Joe's best hope because he has absorbed some of the witch's questionable magic powers. Powers which might come in handy if he ever learns how to wield them, and if he can endure the painful backlash he suffers every time he tries.

In a world that quite literally defies belief, where magic seeps into the drinking water for anyone to use or abuse, and the terrain is impossible to navigate without help from extremely risky sources, this is the tale of Ethan's struggle to reach his cousin, Joe, before he falls into the wrong hands and gets himself killed.






Bella's Review
Although I didn't at all dislike this book, I think I may need to stay away from most Young Adult, because it rarely seems to work for me. I will say that having a male main character did make it easier for me to read than your average YA with a female at the helm, but still, teenagers are just difficult–in real life or in fiction!
I found the first few chapters all right, somewhat interesting but kind of unengaged. We saw what happened, but I didn't really FEEL it, and Ethan was a little tough to tolerate at first.
Once the "switch" happened, it did start improving. One of the things that I really liked going in was the setting–which sets it apart from most novels of its kind–and that was fun. The concept and mythology of it was great. The Tokoloshe were of particular amusement, and the sentient animals were a particular favorite; especially Salih. I think he was my favorite character.
Ethan grew a little easier to read through as the story continued, but I found myself very sad that we didn't learn more about the secondary characters; about their histories.
There were surprising elements to the climax, although one part wrapped up a touch quickly and cleanly for its build up. And there was some cute stuff at the very end that I liked. As it says "end of book one," I know there'll be another and I might be curious enough to check it out.
This being one of those books that hovers between ratings, ultimately, I have to go with 3.5 Fireballs. It just didn't quite hit REALLY liked it, but it was better than average.
Review Disclaimer
: Book provided in exchange for an honest review.