5.0 on the Masq Scale. More by @TM_Franklin #paranormal #bookreview


Cover links to Amazon.com


More
Written by T. M. Franklin
Genre: Paranormal Fantasy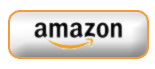 Ava Michaels used to think she was special. As a child, she fantasized about having magical powers . . . making things happen. But Ava grew up and eventually accepted the fact that her childish dreams were just that, and maybe a normal life wasn't so bad after all.

Now a young college student, Ava meets Caleb Foster, a brilliant and mysterious man who's supposed to help her pass Physics, but in reality has another mission in mind. What he shows Ava challenges her view of the world, shaking it to its very core. Because Caleb isn't quite what he seems. In fact, he's not entirely human, and he's not the only one.

Together, the duo faces a threat from an ancient race bound to protect humans, but only after protecting their own secrets—secrets they fear Ava may expose. Fighting to survive, Ava soon learns she's not actually normal . . . she's not even just special.

She's a little bit more.


Levon F.'s Review
More by TM Franklin is the tale of Ava Michaels, an ordinary young woman trying hard to make a way in the world with the hopes of being viewed as extraordinary by someone…anybody…in the end. Her days are spent at Allenmore College with her best friend and roommate, Lucy, as she tries to make it through each day one nanosecond at a time. Working double shifts at a local diner, studying, and going to class without the time for any social life sums up Ava's day to day...not to mention the nightly nightmares.
However, she is faced with a dire problem that she has to solve quickly. She isn't passing her Physics class with a grade high enough to keep her scholarship. Then enters her saving grace, her tutor, Caleb Foster.
The two end up getting closer as time passes along. An attraction builds that could lead to something more than just friendship but there is another problem that looms. Ava is being watched and followed by forces she cannot explain. She has a few suspicions that certain persons close to her might have answers to the crazy events in her life but by the time she starts to lift the curtain, it's too late. Ava becomes encapsulated in an adventure full of paranormal events, suspense, and drama while she tries to keep herself from falling apart at the seams.
This story was so flawless when it came to transitions, descriptions, explanations that it flowed like a song. The author has a beautiful art to drawing the reader in and making them lose track of their time and surroundings. Each action scene was intense and involved with enough emotion to let us all know what the characters were feeling before, during, and after. I can truly say that this is the best YA book that I have read and I am definitely adding the second book, The Guardians, to my TBR list.
Review Disclaimer
: Book provided in exchange for an honest review.