4.0 on the Masq Scale. MORE by @TM_Franklin #ya #paranormal #bookreview


Cover links to Amazon.com


MORE
Written by T. M. Franklin
Genre: Young Adult, Paranormal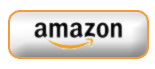 Ava Michaels used to think she was special. As a child, she fantasized about having magical powers . . . making things happen. But Ava grew up and eventually accepted the fact that her childish dreams were just that, and maybe a normal life wasn't so bad after all.

Now a young college student, Ava meets Caleb Foster, a brilliant and mysterious man who's supposed to help her pass Physics, but in reality has another mission in mind. What he shows Ava challenges her view of the world, shaking it to its very core. Because Caleb isn't quite what he seems. In fact, he's not entirely human, and he's not the only one.

Together, the duo faces a threat from an ancient race bound to protect humans, but only after protecting their own secrets—secrets they fear Ava may expose. Fighting to survive, Ava soon learns she's not actually normal . . . she's not even just special.

She's a little bit more.
Sarah L.'s Review
A quick YA read that will leave you wanting MORE...
I received my copy of MORE in exchange for an honest review. I'm very fond of YA paranormal and it's refreshing to find a good non-vampire offering.
MORE is about a college age girl, Ava, who seems perfectly normal, but lives in a world filled with strange events. Her nightmares begin to come true, and her tutor, Caleb, seems to always be waiting in the wings when disaster strikes.
Things get really interesting when Caleb reveals his true identity with the promise to protect Ava as they unravel her mysterious past. T. M. Franklin begins the story by throwing the reader directly into the action, but that, excitement wanes until Ava and Caleb have to flee for their lives.
Once this book got going, I couldn't put it down, and I contemplated splurging on the sequel within minutes of finishing the final page. I enjoyed the dialogue, which had me chuckling in several places, and I definitely found myself rooting for the main characters to succeed in their mission. I also admired the slow burning romance that stretches from the first page to the last.
Franklin has a clear vision of the parallel world her characters live in, and her writing transports the reader directly into the action. If it weren't for the stagnation after the opening, I would have given MORE five stars. I intend to check out the next book in this series and will look for other work by this author.
Review Disclaimer
: Book provided in exchange for an honest review.