4.5 on the Masq Scale. Lumiere by @jackie_garlick #steampunk #bookreview


Cover links to Amazon.com


Lumière
The Illumination Paradox
Written by Jacqueline E. Garlick
Genre: Young Adult, Steampunk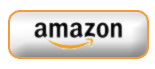 When darkness is safer than the light…



One determined girl. One resourceful boy. One miracle machine that could destroy everything.

After an unexplained flash shatters her world, seventeen-year-old Eyelet Elsworth sets out to find the Illuminator, her father's prized invention. With it, she hopes to cure herself of her debilitating seizures before Professor Smrt—her father's arch nemesis—discovers her secret and locks her away in an asylum.

Pursued by Smrt, Eyelet locates the Illuminator only to see it whisked away. She follows the thief into the world of the unknown, compelled not only by her quest but by the allure of the stranger—Urlick Babbit—who harbors secrets of his own.

Together, they endure deadly Vapours and criminal-infested woods in pursuit of the same prize, only to discover the miracle machine they hoped would solve their problems may in fact be their biggest problem of all.




Levon F.'s Review
Lumiere is a deliciously adventurous tale of Eyelet Elsworth who is afflicted with bouts of seizures. Her father has invented a machine, The Great Illuminator, which she hopes one day will cure her illness but all of those fantasies are postponed when the same machine is the cause of a great disaster.
It shrouds the Commonwealth of Brethren and the surrounding areas in a cloud of darkness and toxic vapors. That starts her worries as a child but after she reaches eighteen her mother is accused of Wickedry and sentenced to death.
It is up to Eyelet to flee Brethren for her own safety and seek the whereabouts of The Great Illuminator to cure herself and solve the mystery of why the sun was blocked. In her quest, she runs into a man named Urlick Babbit who has more in common with her than she thinks. The two are whipped and whirled through a crazy adventure to save their lives and pretty much save the world as they know it.
This steampunk fantasy reminded me of L. Frank Baum's, Wizard of Oz, novels jacked up to the tenth power. I loved the excitement and suspense of trying to see if Eyelet and Urlick were going to make their way out of one situation just to see them thrust into another.
This was definitely a page turner. The building bond between the two young adults really warmed my heart and I craved to see them succeed. I am definitely looking forward to the next novels and I am recommending this beautifully crafted book to all steampunk/sci-fi lovers.
Review Disclaimer
: Book provided in exchange for an honest review.