4.0 on the Masq Scale. Dark Before Dawn by @stacyjuba #ya #fantasy #paranormal


Cover links to Amazon.com


Dark Before Dawn
Written by Stacy Juba
Genre: Young Adult, Fantasy, Paranormal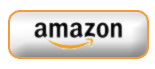 Psychic chills and thrills in a deserted Maine beach town from the author of Twenty-Five Years Ago Today, Sink or Swim, and Face-Off.

When teen psychic Dawn Christian gets involved with a fortuneteller mentor and two girls who share her mysterious talents, she finally belongs after years of being a misfit. When she learns her new friends may be tied to freak "accidents" in town, Dawn has an important choice to make - continue developing the talent that makes her special or challenge the only people who have ever accepted her.

This novel is appropriate for young adults ages 12 and up, or adults.
Walki's Review
Social life for a teenager can be a minefield, between the in-crowd, bullying, and ostracism. Add to that being new in town, and having psychic skills, and you have sixteen-year-old Dawn.
First day in school, and she has already predicted the death of popular seventeen-year-old Scott, and got herself more ostracised. She ends up hanging out with two other outcasts, Candace and Jamie. Soon she joins them at Serina's after school, where the local psychic teaches them to hone and control their psychic skills.
Dark Before Dawn is about being different, it is about teenage angst, it is about manipulation, it is about making choices. When Dawn finds out she can easily control other people's minds, she has to decide if she wants to have fun with it and take revenge on the in-crowd, or use her gifts to help people.
Stacy Juba wrote this captivating novel for young adults from Dawn's angle, with realism and a dose of suspense. The main characters are well developed and likeable. The plot is one the reader is willingly following.
By the end of the book you've learnt a lesson on responsibility and your imagination is still soaring above the sea town of Covington. All the things you could do if you had Dawn's powers……..
Review Disclaimer
: Book provided in exchange for an honest review.