4.5 on the Masq Scale. Prophecy of the Most Beautiful by @DianthaJones #ya #fantasy


Cover links to Amazon.com


Prophecy of the Most Beautiful
Oracle of Delphi #1
Written by Diantha Jones
Genre: Young Adult, Fantasy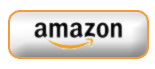 She has a destiny so great that even the gods fear her.

Constant hallucinations and the frequent conversations with the voices in her head, have earned eighteen-year-old Chloe Clever the not-so-coveted title of "Whack Job" in her home town of Adel, Georgia. With the onslaught of prescription medications and therapists threatening to push her over the edge, she wishes for a life far away from the one she has, a life where she is destined to be more than the butt of everyone's jokes and mockery.

Be careful what you wish for has never rung more true.

After living through an attack from her worst nightmare, she awakens to find herself far from home, surrounded by glorious riches and servants…and a few demigods who enjoy killing things.

Upon learning that her favorite rockstar is an Olympian god, she is thrust into her new life as the Oracle of Delphi, the prophesier of the future, and the great Pythia that the gods have been anxiously awaiting to arrive for centuries. Setting out to fulfill the prophecy she has been given and to keep her family safe from a demigod Princess that wants her dead, Chloe learns of how great she is to become, all the while fighting mythical monsters, evading divine assassins and trying to outwit the ever-cunning Greek gods who harbor secrets of their own.

In the hopes of discovering the Most Beautiful and the truth of her destiny, she strives to uncover the mysteries of the demigod Prince who has sworn to protect her with his life…and threatens to win her heart in the process.
Abha C.'s Review
This book has it all! Think Greek mythology dressed up in today's clothes. You are reminded of Percy Jackson where there are Gods, Demigods, Nymphs and so forth but there in the similarities end.
Chloe, the main character is a teenager that hears voices. She kept having these "hallucinations" and no one really understood them. They could only do the thing that made the most sense and that is to call her crazy. It is her coming of age story. Realizing and owning what she is and what she can do. She is the Oracle of Delphi, a very powerful incarnation at that.
Strafford Law is her guardian. He is a dishonored demigod and there is a cute romance blossoming between Chloe and Stafford. The many worlds are interesting but definitely borrowed from cities well known to most readers. I do not necessarily understand the tattoos and how much the demigods seem to like them!
This book was fast paced with a lot of twists and turns. It was a fun, entertaining read. I thoroughly enjoyed it. It is a very imaginative take on ancient Greece and their famous Gods.
One issue that I had with the book was the development of Chloe's character. She inherently seems to get good at fighting and leaps before thinking. This seems to be a miss with an Oracle but perhaps we will understand this behavior in the other books.
I will definitely watch for more books in this series and by Diantha!
Review Disclaimer
: Book provided in exchange for an honest review.