4.0 on the Masq Scale. Once Broken by @HAnneHenry #paranormal #bookreview


Cover links to Amazon.com


Once Broken
Dove Creek Chronicles
Written by H. Anne Henry
Genre: Paranormal Romance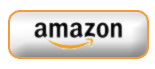 Demon hunter Remington 'Remi' Hart likes to think she's seen a thing or two. That's what happens when you live in a town like Dove Creek, where the supernatural world abounds and the townsfolk are willfully ignorant of it. But when the Triple Six show up -- flesh and blood human beings with powerful, superhuman abilities -- Remi and the rest of her allies, the Amasai, are thrown for a loop.

Old and new enemies alike come at them head on, forcing the Amasai to recognize that they are outnumbered and outgunned. Before Dove Creek is overrun, they have to find a way to solve the mystery of the new dark power and quell its source.

During all of this, Remi is still coming to grips with the death of her husband three years ago, dealing with her barely understood feelings for the werewolf who saved her life, and flirting with the smoking hot cowboy of the Amasai who is currently pursuing her.

Remi will set her personal feelings aside, though, when the bodies start piling up and her own family is threatened. What started out as a quest for vengeance soon becomes a fight for survival.
Staci T.'s Review
ONCE BROKEN by H. Anne Henry is an urban fantasy/paranormal romance. I enjoy reading this genre, and even write this genre myself, so I was excited to read the novel. It promises vampires, werewolves, demons, angels—all manners of supernatural elements waging war against each other on our battleground. And humans weren't just caught in the middle of it. We were leading the charge. It sounded like a great story. I hoped it lived up to its expectations.
The story starts with a prologue—a brief history, introducing us to Remi Hart. We learn how she and her husband were brutally attacked by an ancient vampire three years earlier. Remi's husband was killed, Remi barely survived with the help of a werewolf, and that's when she learned about the supernatural world and joined the fight. A fight her father had begun thirty years earlier.
Cut to the present, and Remi is still not over her husband's death, her father has retired and moved away (leaving the fighting to his protégé and their small group), and supernatural activity in their town has escalated. Complicating matters, her brother moves back to town and her mother refuses to let Remi tell him about "the family business," which leaves him potentially at risk.
When violent murders spike in the town and Remi's demon-fighting group starts getting attacked by humans as well as demons, things get out of control. Remi is forced to reach out to her father to both warn him and ask for help. The only problem? She can't contact him. And if things weren't complicated enough—she finds herself involved with one of her fellow hunters and attracted to the ancient werewolf who saved her life three years earlier. All while her heart hasn't let go of her husband. All that gets put on hold when the demons mount a surprise attack.
There are a few twists that Remi never sees coming. She and her group get some much needed help from a surprise source, but will it be enough? There are a few twists in the final battle that leave even Remi stunned.
The author spent a lot of time giving physical descriptions of the characters, almost to the point that they became laundry-list-like. Maybe one or two details for each would have sufficed. Time might have been better spent setting the scenes, so readers could better envision the places where the actions were taking place. That's no reason not to avoid the book, though.
The plot, on the whole, was well-conceived and the characters are multi-faceted. There is new a fresh take to the werewolf mythology and an interesting take on the crossroads lexicon. It will be interesting to see where this series goes, and I recommend both this book and the next in the series to find out the answers.
Review Disclaimer
: Book provided in exchange for an honest review.