4.0 on the Masq Scale. Rook by @jcandrijeski #fantasy #romance #bookreview


Cover links to Amazon.com


Rook
Allie's War, Book One
Written by JC Andrijeski
Genre: Fantasy, Romance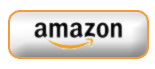 Yanked out of her life by the mysterious Revik, who drives her crazy in all the best and worst ways, Allie finds out that her blood may not be as indisputably human as she always thought. Through Revik she learns the truth: that Seers are nothing like she thought, that the world is nothing like it appears to be... and that she has far more in common with Seers than she ever wanted to believe.

Now on the run from a group of anti-human,terrorist Seers called Rooks and her own human government, Allie must learn to navigate a secret shadow world behind her own, a world filled with superhuman Seers with their own battles raging...and their own agendas around the fate of humanity. When Allie's family and friends get dragged into that war, things suddenly get a lot more personal, and Allie learns she may be the only one who can stop it.

The Allie's War series is an exciting blend of Urban Fantasy and New Adult romance, with a gritty, unique new world in an alternate version of modern day Earth.


Spring H.'s Review
The first book in the Rook series, Allie's War is a good read. The world that the author has written is very creative, espeically the detailed attention paid to the race of seers, their culture and how their lives differ from humans.
The story is fast paced and exciting; leaving you wanting to keep reading. Andrijeski does a very good job of blending action with story. I also like that the supporting characters are well thought out, not stock characters at all. In fact the main character, Allie wasn't even my favorite character. I am a big fan of Revik.
I very badly wanted to give this book 5 stars, but there was one aspect of the book that kept me from it. That was the romance between the main characters. There is a common formula in romance of throwing in obstacles for the couple to overcome, which I am alright with, but this book was more about keeping them from becoming a couple to begin with.
It was almost as if the author actually made it a point to come up with cruel and unusual ways to keep the characters apart. I find this type of writing very frustrating. It ended up turning what would have been a terrific book into only a not half bad book.
I'd like to read the rest of the series, but I'm really hoping that the rest of the books don't end up becoming just as frustrating. I would recommend Rook: Allie's War because it is a very exciting read and the main story line is well crafted. There's also a great plot twist at the end, though I would have been more impressed by it if I hadn't spent a good deal of the story frustrated.
Review Disclaimer
: Book provided in exchange for an honest review.