"Intriguing, engaging, and oh so handsome" Getting By written by @yuribeans #romance
---
By tweeting this post, you can earn promotional tweets from me as part of the Amazon Tweet Exchange.
Details
here
.
---


Cover links to Amazon.com


Getting By
A Knight's Tale
Written by Claudia Y. Burgoa
Genre: Contemporary Romance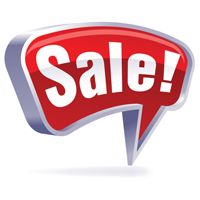 When Emma Anderson arrived at San Francisco International Airport, she regretted accepting the distinction of being the maid of honor to Gaby's—her childhood friend—wedding. It had been years since the last time she set foot in Menlo Park, where her parents had been killed.

The rug where she had been shoving her feelings since that day looked bumpier than a camel's hump. Who could blame her; if she hadn't been selfish they'd still be around. Ever since that fateful day, Emma has been perfecting the knack of Getting By.

Cade's wedding in Menlo Park—a city close to San Francisco—might be the perfect place for Jake Knight to shake the memories of his ex, Emma Anderson for good. Single, available women galore for an entire week was the perfect medication, one he intended to take three times a day for an entire week to return to his player days.

It was a plan the former spy thought flawless until he came face to face with the maid of honor. Jake's perfect retreat turns into a flight, fight or hide week of celebrations.


An excerpt from
Getting By
.
Here's what
Fans are saying
When I originally read the synopses I was immediately intrigued. When I opened my kindle and started reading, I was hooked and couldn't put it down. Ms. Burgoa has expertly created amazing characters with depth and mystery and a storyline that you just can't let go.

The book invokes such a range of emotions. There were moments of happiness, sadness, the heat between Emma & Jake was palpable and you could feel the affection that the families have for one another. This truly was an amazing book.

If I could give Getting By six stars, I would, it really was that good. Thankfully there is more to this story as this is the first in the series. I know I will definitely be looking out for the next installment.

While this book is considered a New Adult romance, it is so different that most of the books that fit into the genre. Whether it is just because Ms. Burgoa's writing is better than her peers or the storyline is just more mature than others I don't know, but I truly feel as though this story stands out as one of the best books so far this year. Check this one out, you won't be sorry.


Intriguing, engaging, and oh so handsome
I have now read this book three times and every time I find more to like about it. The Knight brothers are all intriguing, engaging, and oh so handsome. What more could we want in a leading man?
I love the plotline of this book. I love how serendipity plays with our characters and twists its way in to ensure they are thrown together when all is lost.
a Rafflecopter giveaway
Author Bio
Claudia Y. Burgoa
Claudia lives in Colorado with her family and three dogs. Two beagles who believe they are human, and a bichon who thinks she's a beagle. While managing life, she works as a CFO at a small IT Company. She's a dreamer who enjoys music, laughter and a good story.