The Nightlife: London by @TWLuedke is #onsale for #99cents. #vampires
---
By tweeting this post, you can earn promotional tweets from me as part of the Amazon Tweet Exchange.
Details
here
.
---


Cover links to Amazon.com


The Nightlife: London
The Nightlife Series
Written by Travis Luedke
Genre: Urban Fantasy Romance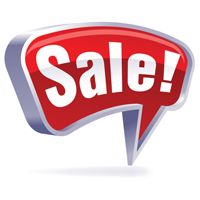 Through May 5th
The Nightlife Series is violent, sexy, and occasionally violently sexy.
Vampires Aaron and Michelle prowl the dark, gritty, strip clubs and back alleys of London on the hunt for Michael Jamison, the man who stole Michelle's blood and left her for dead. To assist them, Aaron's new master, Urvashi, calls in favors from her friends, Russian mercenary werewolves.
Wolves Katya and Ivan, hunters adept at killing rogue vampires, set aside their animosity for Aaron and Michelle to stop Jamison from murdering another woman – he already has one bloodless victim lying in the morgue.
Jamison, ex-special forces, feels his enemies closing in, but he won't go down without a fight – and like Aaron and Michelle, he also has powerful friends.
Experience the violent, sensual underbelly of Nightlife London,
as Aaron and Michelle mix up a wicked blend of sex,
chaos, mayhem, and vengeance.
An excerpt from
The Nightlife: London
.
Here's what
Fans are saying
The dynamics between the main characters are excellently set up. Highly sexed and bound by blood thirst, blood slavery, domination and addictive ties to each other Aaron's master Urvashi, Michelle and Aaron have a strange threesome going. The arrival of two Russian werewolves complicates their personal and business realtionships further.

Masterfully written the dialogue has many puns and punchlines I would like to remember, the characters are excellently drawn and are seriously flesh and blood throughout.

The sex scenes are short, hot and also serve the purpose of character illustration. The language is explicit but realistic, particularly the UK - English vocabulary and the story is so well paced that I finished it almost in one sitting.

For fans of erotic fantasy/ vampire stories the Nightlife Series is a must.


The opening line hooked me immediately. With a stripper listing her extras menu and a vampire hungry for everything on view, I knew this would be an enjoyable read.

Spicy and sexy from the outset, this a book to grab you by the throat, rattle you around the boxing ring and then throw in a werewolf or two. Gritty and fast paced; I was amazed at the journey this book took me upon.

The Nightlife London is an exciting read, bringing in fully dimensional, tenacious characters. I've joined the series of books late, but would certainly return to the beginning of this Vampire series and explore the darker side of life from the very start.

Travis Luedke already has a strong fan base, but today he has a new member to add to the numbers.


Author Bio
Travis Luedke
Travis Luedke is a husband, father, and author of Urban Fantasy Thriller, Paranormal Romance, Contemporary Fantasy, Young Adult Fiction, and Sci-fi. He is currently catching a 3rd degree sunburn in San Antonio, Texas, and loving every minute of it.
As the author of the Nightlife Series novels, Travis lives very vicariously through his writings. He invites you to enjoy his macabre flights of fancy, but be warned: The Nightlife Series is violent, sexy, and occasionally violently sexy.