3.9 on the Masq Scale. Soul and Shadow by @SusanJMcLeod #historical #bookreview
---
By tweeting this post, you can earn promotional tweets from me as part of the Amazon Tweet Exchange.
Details
here
.
---


Cover links to Amazon.com


Soul and Shadow
A Lily Evans Mystery
Written by Susan J. McLeod
Genre: Historical Mystery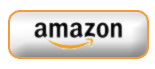 In ancient Egypt, a young priestess of the goddess Hathor is laid to rest in a beautiful tomb with everything she needs for her journey into the afterlife…

Three thousand years later, archaeologist Ursula Allingham discovers the mummy of Amisihathor and is confronted by a mystery. Is the man buried with the priestess really her husband? Or was she actually in love with a scribe called Kamenwati and separated from him in life as well as death?

To answer these questions, Dame Ursula turns to Egyptology student and artist Lily Evans, who reluctantly agrees to help. Lily learns that she is psychically linked to Amisihathor and experiences a strange, unsettling phenomenon—the memories and emotions of the Egyptian woman. Luckily, Lily has her beloved pet Cleocatra and her irrepressible friend Katy to keep her grounded in reality. Or so she hopes.

Dealing with the challenges of falling in love with Ursula's grandson Kent, the reappearance of her ex-fiance Stephen and the demands of her mother and her boss Professor Briggs, Lily soon realizes she has taken on much more than she bargained for.


Ashley S.'s Review
This book seemingly follows the lives of tow different woman. One- Lily- an Egyptologist and the other Amisihathor- a long- dead Egyptian priestess. Lily's life takes a complicated turn when an archaeologist discovers the tomb of the priestess and Lily is called in to help. Throw in a romance with the archaeologist's grandson, and her silly best friend and you have a book I literally could not put down.
I have a bit of a history geek hiding inside me somewhere and Egypt is such a unique and fascinating time period. I are all of the Egyptian aspects of the novel up. The mixture of paranormal aspects- Lily's visions- mixed in made it that much more awesome. I especially loved the mystery surrounding the man in the tomb with the priestess. That was a lot of fun trying to decipher.
Lily herself was a pretty solid and fascinating characters. I enjoyed her interactions with her boss, best friend, and even her cat. However, Kent was pretty adorable. At first, their romance or whatever it was, moved a little too fast, but it leveled out to a better pace that I greatly enjoyed exploring. Hehe. And while I am not much of a fan of triangles, I enjoyed watching Lily try to scramble and deal with her growing feelings for Kent and her confusion over Stephen being back in town.
The book was a very fast and entertaining read. I loved the way the author intertwined the two centuries. There were some crazy twists that threw me for a loop, but I had to keep reading. It really was a very beautiful, well- developed story and I cannot wait to see what happens to Lily in the next book. There are so many questions that need to be answered!
Review Disclaimer
: Book provided in exchange for an honest review.